Russia's War in Ukraine
Why doubling down on the Green Deal is the best strategy
Publication

Citation

Euractiv (2022): Russia's war in Ukraine: Why doubling down on the Green Deal is the best strategy. Online: 10 March 2022. URL: https://www.euractiv.com/section/energy/opinion/russias-war-in-ukraine-why-doubling-down-on-the-green-deal-is-the-best-strategy/
As Russia's invasion of Ukraine continues to take a heavy toll, the heads of state and government gathering in Versailles today and tomorrow (10-11 March 2022) will need to take actions that support Ukraine while also shoring up the bloc's own strategic autonomy from Moscow.
The European Green Deal will be crucial for the success of this strategy. This op-ed, which is available online, explains why.
The op-ed was signed by the TSE Executive Directors:
Céline Charveriat, executive director, Institute for European Environmental Policy (IEEP), Camilla Bausch, scientific & executive director, Ecologic Institute, Sébastien Treyer, executive director, Institute for Sustainable Development and International Relations (IDDRI), Måns Nilsson, executive director, Stockholm Environment Institute (SEI), Alexander Müller, managing director, TMG – Töpfer Müller Gaßner Gmb, Nathalie Bernasconi-Osterwalder, executive director, IISD Europe, María José Sanz Sánchez, scientific director, Basque Centre for Climate Change (BC3), Ioli Christopoulou, policy director, The Green Tank, Katarzyna Zwolak, executive director, WiseEuropa, Vít Dostál, executive director, AMO, Martina Méhes, managing and policy director, EnergiaKlub.
The op-ed can be accessed at the EURACTIV website.
Contact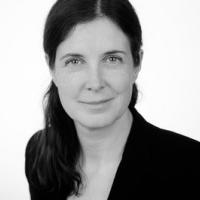 Dr. Camilla Bausch
Scientific & Executive Director, Ecologic Institute Europe
Board Member