Think Sustainable Europe: New Think Tank Network Launched
News

Date

Location

Europe,

Hashtag
Facing fundamental challenges like climate change and biodiversity loss, Europe needs to accelerate the speed and ambition of action and policies. These policies and action need to be informed by science. To this end, leading sustainability think tanks joined together to form Think Sustainable Europe, a network dedicated to providing policymakers across the continent with sound analysis and recommendations.
The key objective of Think Sustainable Europe is to identify science-based policy solutions for a more sustainable Europe and to engage key stakeholders and thought leaders across the continent. Its founding members are leading European think tanks in the field of environmental sustainability: Ecologic Institute, the Institute for European Environmental Policy (IEEP), the Institute for Sustainable Development and International Relations (IDDRI), Stockholm Environment Institute (SEI) and Think Tank for Sustainability (TMG). The network will expand its membership in the months to come.
The network participates in high-level meetings, provides recommendations and analysis of major policy files, and convenes key stakeholders and thinkers in European events. The network has also started a series of webinars on economic recovery and the European Green Deal, and recently published an op-ed on the green recovery process. Moreover, Think Sustainable Europe serves as the idea generator for Think2030. The next Think2030 high-level conference will take place on 16 to 17 November 2020.
Contact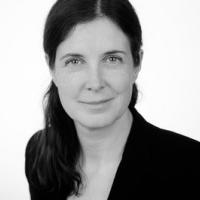 Dr. Camilla Bausch
Scientific & Executive Director, Ecologic Institute Europe
Board Member