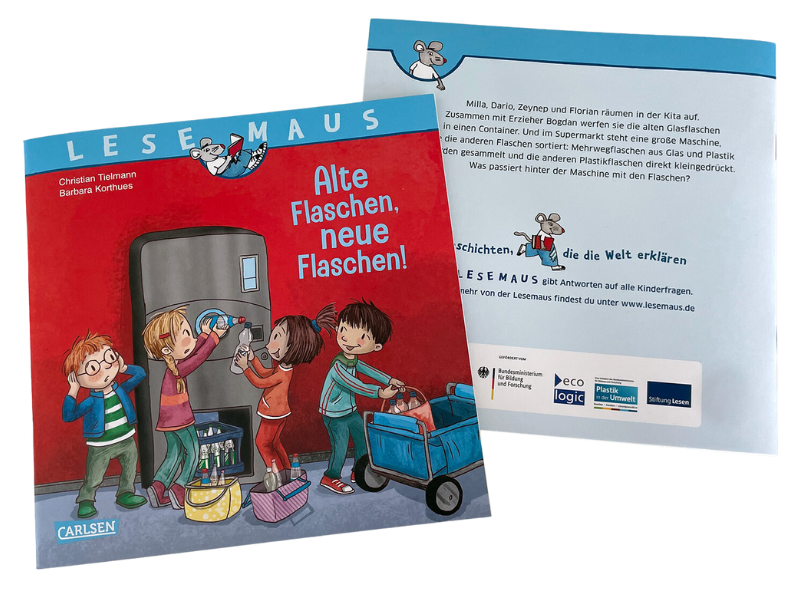 Alte Flaschen, neue Flaschen!
A Lesemaus on the subject of recycling
Publication

Citation

Tielmann, Christian; Korthues, Barbara (2023): Alte Flaschen, neue Flaschen! Eine Lesemaus zum Thema Recycling. Lesemaus. Special production for the BMBF research focus "Plastics in the Environment". Carlsen Verlag, Hamburg.
Plastics shape our modern life like hardly any other material. They are flexible, light, and versatile. At the same time, they also represent one of the greatest ecological challenges of our time. Plastic recycling is not yet sufficiently efficient, and the recycling quality is often inferior. A true circular economy for plastics is crucial not only to reduce the burden of plastic waste on the environment, but also to save fossil raw materials.
To make this topic clear and understandable for children and to convey the relevant knowledge, the Ecologic Institute and Stiftung Lesen, together with Carlsen Verlag, have developed this special edition of Lesemaus within the research focus "Plastics in the Environment" and sent it to almost 60,000 kindergartens and day-care centres in Germany.
In the new exclusive "Lesemaus" story "Old bottles, new bottles!" Milla, Dario, Zeynep and Florian clean up the daycare centre. Together with kinder garden teacher Bogdan, they throw the old glass bottles into a container. And in the supermarket, there is a big machine that sorts the other bottles: Returnable glass and plastic bottles are collected, and the other plastic bottles are squeezed directly. What happens to the bottles behind the machine?
With the story and suitable activity ideas, kinder garden teachers can get the children in their day-care centres excited about this important topic playfully.
Contact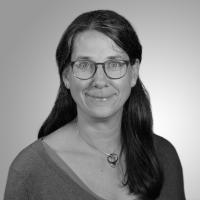 Doris Knoblauch
Co-Coordinator Plastics
Coordinator Urban & Spatial Governance
Senior Fellow