Heddi und die Plastik-Helden
Publication

Citation

Kienle, Dela; Knorre, Alexander von (2020): Heddi und die Plastik-Helden. Special production for the BMBF research focus "Plastics in the Environment". Carlsen Verlag, Hamburg.
This PIXI book was created in the context of "Plastics in the Environment", a research focus coordinated by the Ecologic Institute. It tells the story of Samia, Johann and their babysitter Tom, who discover a seagull tangled up in a plastic bag on a riverside. After the children have freed the seagull with the help of their babysitter, they explore the reasons for the bird's fate. Tom explains to them how plastic gets from land to sea, how long it remains in nature and how to avoid it in everyday life with simple decisions.
An educational story for young plastic heroes and their parents. Click here for the order form (in German).
Contact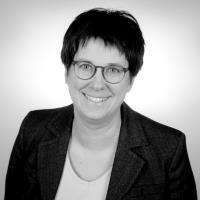 Doris Knoblauch
Coordinator Plastics
Coordinator Urban & Spatial Governance
Senior Fellow