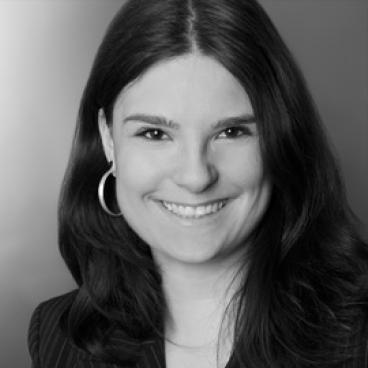 Jennifer Reck
Marketing and Communications Economist

Event Management Trainer
Event Manager & Internal Events Coordinator
Team

Topics
Jennifer Reck is an Event Manager at Ecologic Institute, where she focuses on the preparation, implementation, and follow-up of national, European, and international conferences on issues of current environmental interest. As part of her duties, Jennifer collaborates with various sponsors and the scientific staff at Ecologic Institute to develop and organize a broad range of programs. These include conferences and workshops. Jennifer Reck is particularly interested in the design of target group-oriented conference formats and the included marketing measures for these specific target groups. She is also responsible for coordinating all internal events at Ecologic Institute, and works in German and English.
Jennifer Reck is also a certified trainer for the apprenticeship as an Event Manager according to AEVO standards.

Within the project Bridging the Gap for Innovations in Disaster Resilience (BRIGAID), she supports innovators of different technology readiness levels (TRL) using the Market Analysis Framework (MAF+). For this purpose, she uses her experience and knowledge in the fields of Marketing and Communication.
Before joining the Events Team, Jennifer Reck completed a year of environmental volunteer work (FÖJ) and an apprenticeship as an Event Management Assistant at Ecologic Institute.
Jennifer Reck completed her postgraduate studies in 2013 in Marketing and Communications Economics at the Verwaltungs- und Wirtschaftsakademie (VWA).
Contact Jennifer Reck by Email