Introduction to German and European Environmental Policy (德国及欧洲环境政策介绍)
Presentation

Date

Location

Berlin, Germany

Speech
Successive policy challenges and EU enlargement have added layers of policy, legislation, and institutions to create the current European system for addressing environment, climate, energy, and sustainable development. R. Andreas Kraemer of Ecologic Institute speak on policy international policy learning before a GIZ delegation from China in.
A key factor is the importance of formal and informal fora or platforms for trans-national policy learning.  This may be of interest to China, not only in view of market access and international regulatory cooperation, but also as a way to sharing Chinese success stories and technologies and identify policy solutions that might be adapted and adopted. R. Andreas Kraemer spells out what might be done to enhance cooperation in this important area.
An abridged version of the presentation is available for download in English [pdf, 399 kB] and Chinese [pdf, 544 kB].
Further lectures:

Security through Energy Policy: Germany's Strategy in Context
(R. Andreas Kraemer, Director Ecologic Institute)
Agricultural and Rural Development Policy in the EU and Germany: Recent Developments and Perspectives
(Ruta Landgrebe, Ecologic Institute, Fellow)
Biodiversity Policy in Germany and the EU: Recent Developments and Perspectives
(Sandra Naumann, Ecologic Institute, Coordinator Latin America, Fellow)
European and German Waste Policy
(Alexander Neubauer, Ecologic Institute, Coordinator European Research, Senior Fellow)
Integrated Pollution Prevention and Control
(Alexander Neubauer, Ecologic Institute, Coordinator European Research, Senior Fellow)
General Overview of European Water Policy
(Dr. Manuel Lago, Fellow, Environmental/Natural Resources Economics)
International cooperation for transboundary water pollution control: The Rhine River example with focus on the Rhine/Danube-Basin
(Dr. Darla Nickel, Coordinator Water Studies, Fellow)
Gaining public acceptance: case study waste recovery
(Andreas Fußer, Hand & Fußer Konzept und Kommunikation)
Contact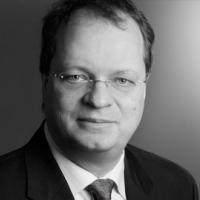 R. Andreas Kraemer
Founder and Director Emeritus, Ecologic Institute
Visiting Assistant Professor and Adjunct Professor, Duke University
Initiator and Convenor, Arctic Summer College