Security through Energy Policy: Germany's Strategy in Context (通过能源政策实现安全: 德国在当前形势下采取的策略)
Presentation

Date

Location

Berlin, Germany

Speech
Germans fear that climate change harms political stability in other countries and thus affect trade, induce migration, and ultimately causes conflict. Talking to a delegation from China, R. Andreas Kraemer of Ecologic Institute describes Germany's new energy solutions, effective domestic policies, and promotion of good climate policy abroad.
The presentation outlines Germany's current transformation in energy policy, focusing mainly on energy production from renewable sources and measures promoting energy efficiency, and explains how responses to the challenges of climate change are exported through cooperation with other EU member states, energy exporters and the establishment of bilateral links.
An abridged version of the presentation is available for download in English [pdf, 68 kB] and Chinese [pdf, 230 kB].
Further lectures:
Introduction to European and German Environmental Policy
(R. Andreas Kraemer, Director Ecologic Institute)
Agricultural and Rural Development Policy in the EU and Germany: Recent Developments and Perspectives
(Ruta Landgrebe, Ecologic Institute, Fellow)
Biodiversity Policy in Germany and the EU: Recent Developments and Perspectives
(Sandra Naumann, Ecologic Institute, Coordinator Latin America, Fellow)
European and German Waste Policy
(Alexander Neubauer, Ecologic Institute, Coordinator European Research, Senior Fellow)
Integrated Pollution Prevention and Control
(Alexander Neubauer, Ecologic Institute, Coordinator European Research, Senior Fellow)
General Overview of European Water Policy
(Dr. Manuel Lago, Fellow, Environmental/Natural Resources Economics)
 International cooperation for transboundary water pollution control: The Rhine River example  with focus on the Rhine/Danube-Basin
(Dr. Darla Nickel, Coordinator Water Studies, Fellow)
Gaining public acceptance: case study waste recovery
(Andreas Fußer, Hand & Fußer Konzept und Kommunikation)
Contact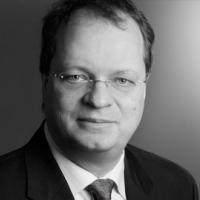 R. Andreas Kraemer
Founder and Director Emeritus, Ecologic Institute
Visiting Assistant Professor and Adjunct Professor, Duke University
Initiator and Convenor, Arctic Summer College