Energy Policy in Germany (II) – Program for Decision Makers from the UK
Event

Date

-

Location

Berlin, Germany
The UK and Germany share similar climate change goals, but pursue rather different energy policy strategies. These differences include the technological focus (such as nuclear vs renewable energy) and the choice of instruments, creating a space for mutual exchange and learning. From 27 to 30 November 2012, Ecologic Institute organized and implemented a program for a group of decision-makers from the UK that focused on the Energy shift ("Energiewende") in Germany and included discussions with members of parliament as well as representatives from ministries, business, think tanks and NGOs.
The program started with visits to the Fraunhofer Institute for Wind Energy and Energy System Technology (IWES) and the Network of Competence for Distributed Energy Technologies (deENet e.V.), both located in the City of Kassel (Northern Hesse). Presentations and discussions showed that the efforts of various local and regional actors helped the region of Northern Hesse to become an internationally recognized location for application, research and development as well as production and service in the area of decentralized energy supply systems and energy efficiency, thus creating a key component for fostering the Energy shift in Germany.
Meetings in Berlin provided insights in the political framework for renewable energy and climate policy in Germany and Europe, and included the following:
A Dinner Dialogue on "Greening the Economy and Green Jobs", featuring R. Andreas Kraemer, Director, Ecologic Institute, and additional experts from the Berlin science, think tank, NGO, and policy communities, provided a floor for further exchange and discussions with the invited experts.
The program was sponsored by the German Federal Foreign Office and organized by Ecologic Institute in close cooperation with the German Embassy in London.
Contact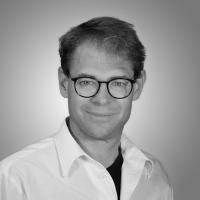 Sören Haffer
Coordinator Transatlantic Events
Senior Event Manager