Energy Policy in Germany – Program for Decision Makers from the UK
Event

Date

-

Location

Berlin and Feldheim, Germany
The UK and Germany share similar climate change goals, but pursue rather different energy policy strategies. These differences include the technological focus (such as nuclear vs renewable energy) and the choice of instruments – creating a space for mutual exchange and learning. From 21 to 25 May 2012, Ecologic Institute organized and implemented a program for seven scientists, decision makers and journalists from the UK that focused on the Energy shift ("Energiewende") in Germany and included discussions with members of parliament and representatives from ministries, think tanks and NGOs.
The program started with a dinner talk on Germany's decision to phase out of nuclear energy with R. Andreas Kraemer, Director of Ecologic Institute, and a Convenor of the British-German Environment Forum (BGEF), setting the scene for the visit and putting recent developments into a European and international context. Over the course of the following four days, the participants were able to engage in discussions with various experts, allowing for a broad overview of and in-depth insights into the manifold opportunities and challenges related to the German experience with the Energiewende - and for them to provide examp les from the UK perspective in comparison, all participants being energy experts themselves.
The programme of this high-level delegation included among others the following events:
A field trip to the energy self-sufficient village of Feldheim in Brandenburg showed the group one of Germany's examples of local energy autonomy via private local heating and power grids.
A Riverside Chat "The Transformation of the German Energy System", featuring additional experts from the Berlin science, Think-Tank, NGO and policy community provided the floor for further exchange and discussions with the invited experts.
The program was sponsored by the German Federal Foreign Office and organized by the Ecologic Institute in close cooperation with the German Embassy in London.
Articles and documents
Contact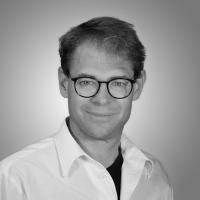 Sören Haffer
Coordinator Transatlantic Events
Senior Event Manager