Conservation on Thin Ice: What You Need to Know about the Changing Arctic Environment
Event

Date

Location

Washington DC, United States
On the occasion of the launch of the 2013 Arctic Summer College, the Center for Strategic and International Studies (CSIS) Europe Program and Ecologic Institute welcomed William M. Eichbaum, vice president of Marine and Arctic Policy of the World Wildlife Fund, R. Andreas Kraemer, Director of Ecologic Institute, and Dr. Kelly K. Falkner, Director of Polar Programs of the National Science Foundation for a conversation on the environmental and social impacts of a rapidly changing Arctic. The discussion can be watched online.
The event, co-hosted by CSIS, took place on Earth Day 2013, which marks the fifth anniversary of Ecologic Institute in Washington, DC (EIUS). On this occasion, EIUS and Ecologic Institute Berlin featured their transatlantic activities through workshops, presentations, and discussions.
As record-breaking Arctic sea ice losses and dramatic changes to Arctic ecosystems are witnessed, concerns increase about an acceleration of change due to the release of methane as well as short-lived climate pollutants (SLCPs) such as black carbon. The panellists discussed the environmental and governance implications of a rapidly changing Arctic. Dr. Kelly Falkner looked at research priorities for understanding the magnitude and scope of changes and enabling "domain awareness".  R. Andreas Kraemer discussed the European Union's efforts to define its Arctic role and policy.  William Eichbaum reflected on rapid changes in the governance landscape in recent years and the increasing role of the Arctic Council as a necessary vehicle for collaboration.  CSIS's Heather Conley moderated the event and concluded with a statement on the need for a new generation of Arctic leaders that can look at issues from an interdisciplinary approach, as encouraged by the Arctic Summer College.
Following successful programs in 2011 and 2012, the Arctic Summer College 2013 again creates a network of emerging leaders and experts that are brought together for 8 weeks in web-based seminars (webinars).
Contact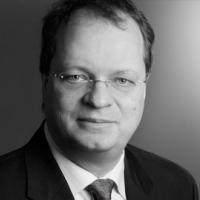 R. Andreas Kraemer
Founder and Director Emeritus, Ecologic Institute
Visiting Assistant Professor and Adjunct Professor, Duke University
Initiator and Convenor, Arctic Summer College