On 25 and 26 April 2013, the third working meeting regarding scientific supervision of the 19 "Master Plan Municipalities" took place on the premises of the German Environmental Ministry in Berlin. The meeting of the different municipalities, which took place under the auspices of the "Strategic Development of the National Climate Initiative (NKI)" project, facilitated an exchange between the participants of current and previous developments in selected areas, as well as a discussion of scientific inputs to the topic.
The emphasis of the workshop was on the stakeholder participation undertaken by the "Master Plan Municipalities". To that end, Dr. Minu Hemmati (adelphi consult) and Annerose Hörter (4K - Kommunikation für Klimaschutz/Kampagnen/Konzepte) reported on important preliminary questions regarding stakeholder involvement and also gave concrete examples from two "Master Plan Municipalities". In two rounds of moderated break-out discussions (in World-Café format), participants worked through aspects of the involvement of different stakeholders and the development of master plan management with positive examples as well as possible road bumps.
Through the work of three working groups – "Balancing", "Measures in the Area of Mobility", and "Measures in the Area of Agriculture" – including spontaneous presentations by participants from the municipalities, attendees were given the opportunity to analyze and discuss the topic from different perspectives.
On Thursday, 25 April 2013, the new internet portal "Service and Expertise Center: Municipal Climate Protection (SK:KK)"  was introduced by Section Head Berthold Goeke (Section E II – Climate Protection – in the German Environmental Ministry). The internet portal advises municipalities and city infrastructure on new and valuable information on all facets of municipal climate protection and will soon also facilitate the exchange of information regarding "Master Plan Municipalities."
Contact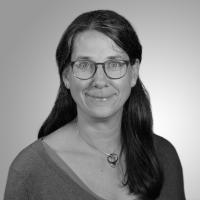 Doris Knoblauch
Coordinator Plastics
Coordinator Urban & Spatial Governance
Senior Fellow