Lessons from the Energiewende for the US Context
Event

Date

Location

Berlin, Germany

Speaker
At an Ecologic Institute Dinner Dialogue on 27 November 2013, Co-founder and CEO of the Rockey Mountain Institute (RMI), Armory Lovins, discussed successes and challenges of the German Energiewende with a group of German energy and climate experts.
After emphasising Germany's and Europe's outstanding achievements in pulling renewable energies onto the mass market, he encouraged the group to communicate the benefits of the Energiewende more carefully to the American audience. He explained that there were a number of misconceptions present in the US debate regarding Germany's objectives for and progress in changing its energy system.
The group also discussed promising policy approaches to trigger energy efficiency investments.
Amory Lovins has been active at the nexus of energy, resources, economy, environment, development, and security in more than 50 countries for over 40 years. He is widely considered among the world's leading authorities on energy - especially its efficient use and sustainable supply - and a fertile innovator in integrative design and in super-efficient buildings, factories, and vehicles. The Rocky Mountain Institute (RMI) is an independent, non-partisan non-profit institute that drives the efficient and restorative use of resources.
Contact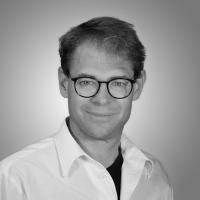 Sören Haffer
Coordinator Transatlantic Events
Senior Event Manager