Integrated Water Resource Management for Latin America and the Caribbean
Presentation

Date

-

Location

San José, Costa Rica

Speech
Policy learning among nations and the exchange of experience play an important role in improving environmental management and policy. To facilitate the exchange between water experts from Central America, the Inter-American Development Bank organised a workshop on Integrated Water Resources Management, which was held in Costa Rica from 24 to 28 May 2004. In this context, R. Andreas Kraemer presented the economic dimension of integrated water resources management.
The presentation:
Introduces economic approaches applied to Integrated Water Resources Management (IWRM),
Discusses the economic value of water, including its environmental and social functions,
Analyses the role and relevance of economic tools and methods both for IWRM and decision making in water policy,
Addresses the particular challenge of transboundary IWRM.
The presentation is available for download [pdf, 371 KB, English].
Contact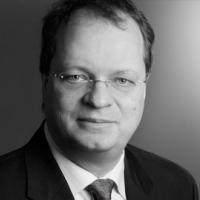 R. Andreas Kraemer
Initiator and Convenor, Arctic Summer College
Founder and Director Emeritus, Ecologic Institute