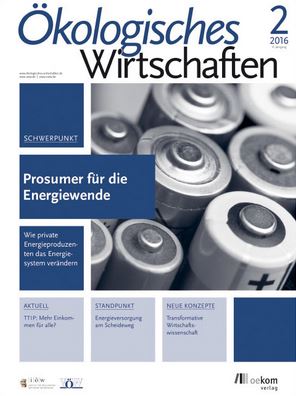 Nährstoffkreisläufe in der Landwirtschaft schließen
Herausforderungen und Möglichkeiten in der Region Weser-Ems
Publication

Citation

Lukat, Evelyn; Sandra Naumann 2016: Nährstoffkreisläufe in der Landwirtschaft schließen. Herausforderungen und Möglichkeiten in der Region Weser-Ems. Ökologisches Wirtschaften, Volume 31, Number 2, 2016, 40-44(5).
Inefficient use of fertilizers in agriculture means that serious environmental problems are still being created 25 years after the entry into force of the nitrates directive. Using the example of the Weser-Ems region, Evelyn Lukat and Sandra Naumann from the Ecologic Institute describing ways to reduce such problems.
Contact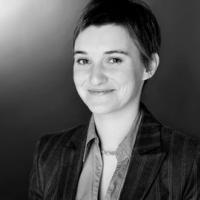 Language

Authorship

Published in

Ökologisches Wirtschaften Vol. 31, No. 2 (2016)

Published by

Year

Dimension

5 pp.

ISSN

DOI

Project

Project ID

Table of contents

Click to show full table of contents

1 Einleitung
2 Nährstoffkreisläufe in der Region schließen
3 Nährstoffüberschüsse
3.1 Politische Rahmenbedingungen als Motor für einen erhöhten Nährstoffverbrauch?
3.2 Folgen des Nährstoffüberangebots
4 Effizienteres Nährstoffmanagement
4.1 Status quo in der Weser-Ems-Region
4.2 Maßnahmen auf Betriebsebene
4.3 Maßnahmen auf politischer Ebene
5 Ausblick in andere EU-Mitgliedstaaten
6 Fazit

Keywords

Resource efficiency, soil management, nutrient cycle, fertilisation, manure management, adaptation, farm-level measures, saturated areas

Weser-Ems, Germany, Europe
Inefficient use of fertilisers leads to the accumulation of nutrients in areas of intense agricultural activities and can cause serious environmental problems in these areas and beyond. Within the project "Resource Efficiency in Practice - Closing Mineral Cycles", the...
Read more
Date

Location

Brussels, Belgium
The issue of closing mineral cycles was analyzed in eight European regions and the results are presented in the report "Resource Efficiency in Practice – Closing Mineral Cycles". The authors of BIO IS, Ecologic Institute, AMEC, Danish Technical University, University of...
Read more
Sarteel, Marion et. al. 2016: Resource efficiency in practice – Closing Mineral Cycle. Revised final report.