Around 50 scientists from twelve collaborative projects of the research focus on plastics in the environment met for a first exchange on sampling, sample preparation and analysis of microplastics at the Water Technology Center (TZW) in Karlsruhe. The workshop, organized by TZW and the Ecologic Institute, aimed to coordinate and learn from each other the many difficulties in identifying and quantifying microplastics from water or soil samples.
The workshop marked the beginning of the cross-cutting theme of sampling, sample preparation and analytics, which is one of the current five cross-cutting themes within the research field of "Plastics in the Environment". In the cross-cutting issue, many scientists will network with each other over the next three years and significantly advance the development of methods for identifying and quantifying microplastics in the environment.
In the workshop, led by Prof. Dr. Martin Jekel, both the methods already used in the MiWa project and the previous approaches of the twelve joint projects were presented and discussed together. The particular difficulties in identifying and quantifying microplastics became apparent in the two days. Harmonization and comparability of the methods is sought by all participants. The workshop was a successful prelude to productive cooperation over the coming months and years.
Contact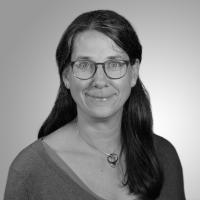 Doris Knoblauch
Co-Coordinator Plastics
Coordinator Urban & Spatial Governance
Senior Fellow