On 27 March 2018, around 20 social scientists, all involved in one of the research projects of the research program "Plastic in the Environment", funded by the German Federal Ministry for Education and Research, met to network and discuss future possibilities to increase the visibility of the social and political dimensions of plastics in the environment. The chair for science and technology policy at the Munich Center for Technology in Society organized the meeting together with Ecologic Institute.
Researchers from seven projects presented their social science work packages during the meeting. The presentations revealed that the approaches differ quite a lot from one project to the other. The project PLAWES, for instance, prioritises educational activities to raise awareness for plastic pollution among children and youth. To do so, scientists develop modular learning sequences and publish the content on an online learning platform. In REPLAWA, political scientists determine the status quo of microplastics regulations worldwide and analyse the interests of different actors such as governments, NGOs and businesses, while the project ENSURE draws on environmental psychology to examine perceptions of different stakeholder groups regarding plastic pollution.
Taken together, the projects make use of a broad mix of methods including primarily qualitative methods, but also quantitative ones. Throughout the meeting, researchers emphasised the major importance of the social and political dimensions of plastics in the environment, as we already witness a public debate on risks associated with microplastics. What is more, this debate takes place somewhat detached from scientific findings.
Overall, the introductory and networking meeting has been a successful kick-off for future exchange and potential collaboration regarding data collection, publications and the drafting of policy recommendations for policymakers.
Contact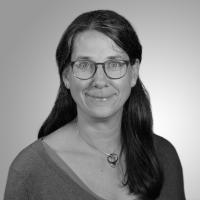 Doris Knoblauch
Co-Coordinator Plastics
Coordinator Urban & Spatial Governance
Senior Fellow