Europe's Recovery Plans Must Pass Five Sustainability Tests
Publication

Citation

Euractiv (2020): Europe's recovery plans must pass five sustainability tests. URL: www.euractiv.com/section/energy-environment/opinion/europes-recovery-plans-must-pass-five-sustainability-tests
Faced with the COVID-19 crisis, there is great temptation for recovery plans to prop up yesterday's economy. Instead, recovery plans and any economic stimulus must "build back better" and contribute to a resilient and sustainable future. In an EURACTIV op-ed, the directors of five leading think tanks and founders of the new Think Sustainable Europe network argue that any stimulus must be informed by science, strengthen resilience as well as solidarity, support the transformation towards low-carbon, sustainable societies and deal with the current challenges on an appropriate scale.
The op-ed was co-authored by the directors of the five founding members of Think Sustainable Europe: Camilla Bausch (Ecologic Institute), Céline Charveriat (IEEP), Alexander Müller (TMG), Måns Nilsson (SEI), and Sebastien Treyer (IDDRI).
The op-ed can be accessed at the EURACTIV website.
Contact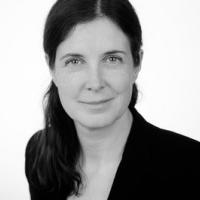 Dr. Camilla Bausch
Scientific & Executive Director, Ecologic Institute Europe
Board Member