Monitoring of the Sustainable Development Goals (SDGs) and the Europe 2020 Strategy
Project

Duration

-
Sustainable development is an established long-term objective of the EU. The European Commission (Eurostat) regularly tracks the progress of the EU Sustainable Development Strategy and the Europe 2020 Strategy by using sustainable development indicators (SDIs). In a consortium with the Vienna University of Economics and Business, INFRAS and the Haymarket Media Group, Ecologic Institute has been drafting the monitoring reports for the strategies since 2008.
In this follow-up project, three editions of the Europe 2020 Flagship publication (2016, 2017 and 2018) were published. Ecologic Institute has been working on the chapter "Climate Change and Energy". In addition, three monitoring reports on sustainable development in Europe were prepared. Unlike the past years, where the EU Sustainable Development Strategy was the focus of the evaluation, these reports analyzed the progress made in the implementation of the new SDGs. Ecologic Institute's authors covered the chapters on Zero Hunger (SDG2), Clean water and sanitation (SDG6), Affordable and clean energy (SDG7), Climate Action (SDG13), Life below water (SDG 4), Life on land (SDG15) and Partnership for the goals (SDG17).
Besides working on the monitoring reports, Ecologic Institute supported the preparation of methodological publications related to indicators for long-term policies such as the publication about the relevance of indicators for policy making.
Contact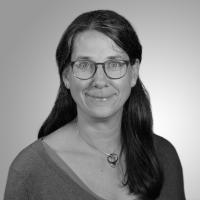 Doris Knoblauch
Coordinator Plastics
Coordinator Urban & Spatial Governance
Senior Fellow
Funding

European Commission,

Eurostat

(Eurostat)

, International

Partner

Team

Andreas Prahl

Katharina Umpfenbach

Ina Krüger

Katrina Abhold

Lucy Olivia Smith

Duration

-

Project ID

Keywords