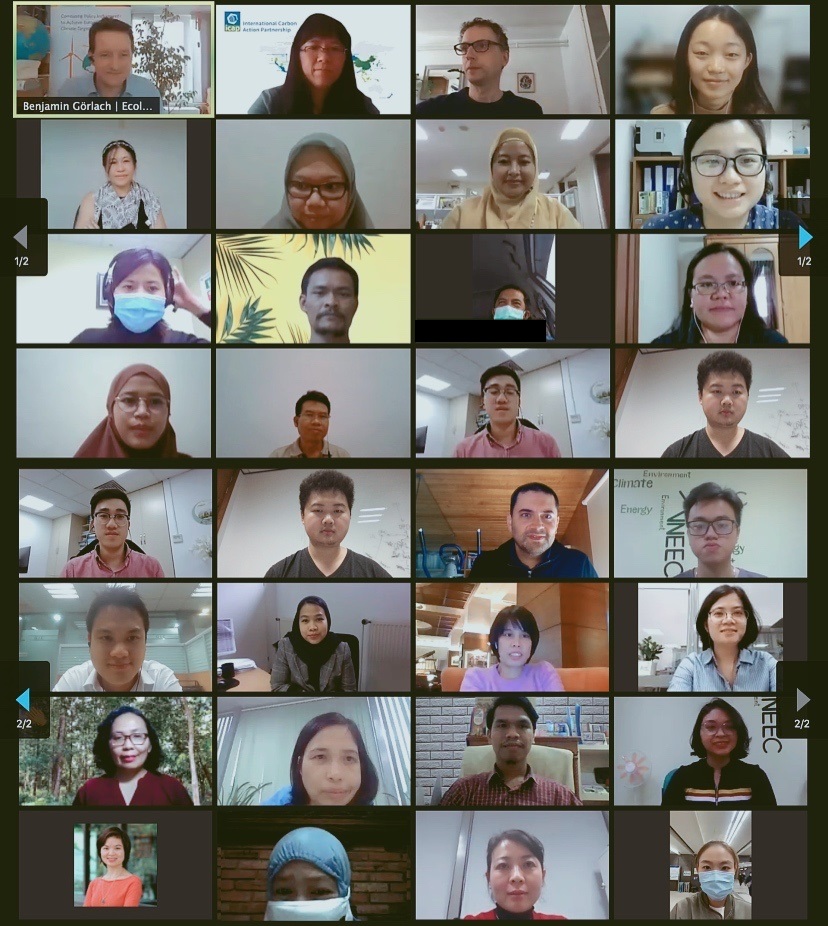 ICAP Virtual Seminar on Emissions Trading in Southeast Asia
Event

Date

-

Location

online

Speaker
Around the world, an increasing number of countries implement emissions trading systems as a cost-effective way to reduce greenhouse gas emissions. At the beginning of 2021, around 17 % of world's emissions are covered by ETS. In Southeast Asia, several countries have taken steps towards developing emissions trading systems, such as Indonesia, the Philippines, Thailand, and Vietnam.
To advance this process, the International Carbon Action Partnership (ICAP) in cooperation with the Asia Society Policy Institute convened an online Seminar from 22 to 26 March 2021, focusing on Southeast Asian countries. The Seminar was implemented by the Ecologic Institute and ICF as part of the ongoing programme for Training and Capacity Building on Emissions Trading. 35 participants from six Southeast Asian countries attended the seminar, which introduced them to the basic concepts and key elements of emissions trading. Drawing on examples and experiences from existing systems, the Seminar explained the main design choices for setting up an ETS and convey solutions for their implementation.
To provide an engaging experience, the Seminar combined several tools, including frequent online polls and quizzes, and regular use of break-out groups supported by a digital whiteboard. In addition, the Seminar featured several sessions of CarbonSim, an online carbon simulation game, which allowed participants to run virtual utilities and other emitting facilities, to trade and surrender virtual emission allowances, in order to comply for their virtual emissions.
Contact