Nature-Based Solutions and Sustainable Urban Planning in the European Environmental Policy Framework
Analysis of the State of the Art and Recommendations
Publication

Citation

de Luca, Claudia; Naumann, Sandra; Davis, McKenna; Tondelli, Simona. 2021. "Nature-Based Solutions and Sustainable Urban Planning in the European Environmental Policy Framework: Analysis of the State of the Art and Recommendations for Future Development" Sustainability 13, no. 9: 5021. https://doi.org/10.3390/su13095021
Sustainable urban planning (SUP) is crucial in the development of sustainable cities, as also underlined by the New Urban Agenda. Nature-based solutions (NBS) are increasingly being recognized for their potential to offer multiple benefits that are necessary in order to cope with present and future urban challenges. The European policy framework, including the recently released European Green Deal, could strongly boost the role and recognition of NBS and SUP as drivers of sustainable and inclusive urban transition. A new article co-authored by Sandra Naumann and McKenna Davis from the Ecologic Institute has been published in Sustainability exploring these topics.
The article provides an overview of the state of the art of the environmental European policy framework and the recognized role of NBS and SUP in reaching defined objectives and outlines insights on where NBS and SUP could play a larger role within this framework. Finally, it derives recommendations for a better integration of such concepts into the current framework.
The article is available for download.
Contact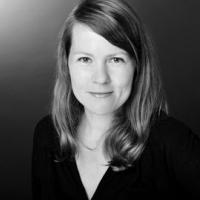 Sandra Naumann
Coordinator Biodiversity and Nature-based Solutions
Senior Fellow