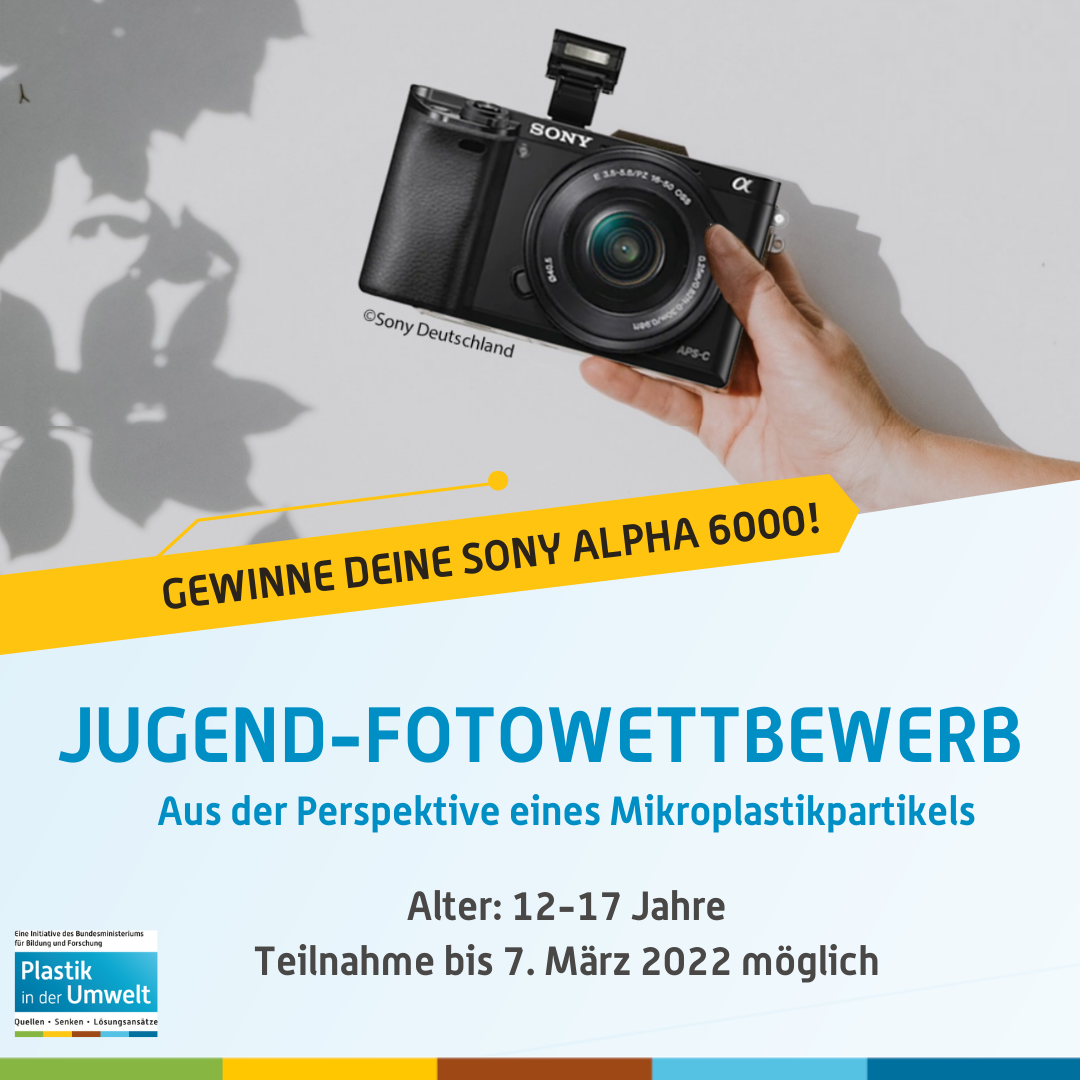 Youth Photo Competition – From the Perspective of a Microplastic Particle
Participation for youth (age 12-17) is open until 10 March 2022
News

Date

-

Location

Berlin, Germany
We encounter plastic everywhere in everyday life. Whether it's the plastic packaging in the supermarket or discarded disposable masks in the park – we often notice the use of plastic immediately. However, tiny plastic particles also end up in our environment, which are often not even clearly visible to the naked eye. These are known as "microplastics" and can be produced, for example, by the abrasion of car tyres on the street, by washing synthetic textiles (e.g. fleece jackets) or by the abrasion of shoe soles, artificial turf, wall paint, boat paint, street paint or other coatings.
With the photo competition "From the perspective of a microplastic" for children and young people aged 12 to 17, we now want to take a closer look at the world of microplastics and shed some critical light on it. How and where is microplastic produced? Where does it end up in our environment and what effects does it have there? Your creativity is needed! Put yourself in the position of a microplastic particle and photograph the world from this point of view. Think of a suitable story and submit it together with your photo: What would you call your microplastic particle? How did your microplastic particle come into being? Where is it now and how did it get there?
We welcome entries until 10 March 2022 and great prizes await the winners:
Main prize:
2nd prize: PingPong backpack made from 100% recycled PET bottles
3rd prize: Stainless steel Lunch Box 3-IN-ONE
Further information on how to participate in the competition is available on the website of the research focus "Plastics in the Environment".
The photo competition is organised as part of the theme day Plastic in the Environment – Knowledge.Research.Innovation. on 6 May 2022 in Berlin by Ecologic Institute in cooperation with Ocean. Now!, Sony Germany and the photographer Maximilian Goedecke.
At this theme day of the research focus "Plastics in the Environment" of the Federal Ministry of Education and Research (BMBF), children, young people and adults can find out more about the various aspects of the topic at numerous interactive trade fair and exhibition stands, discuss with scientists or get active themselves in various hands-on activities. The 15 best photos submitted will then also be exhibited at the event. All participants of the competition are cordially invited to come with their families and friends to the theme day on 6 May – registration is not necessary.
Contact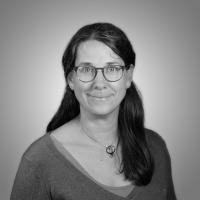 Doris Knoblauch
Coordinator Plastics
Coordinator Urban & Spatial Governance
Senior Fellow