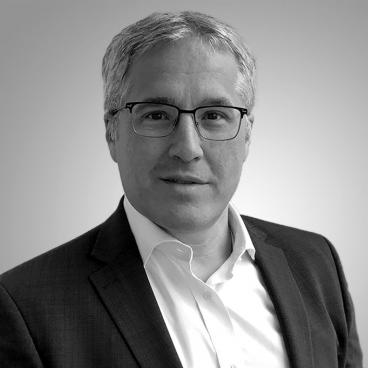 Raffaele Piria
MSc (European Politics and Policy)

MA (Political Science)
Team

Topics
Raffaele Piria joined Ecologic Institute as a Senior Fellow with more than 20 years of experience in energy and climate policy at the European and international level. A political scientist with a fondness for economic, technical, legal and social issues, Raffaele has a comprehensive view of strategic issues related to the European and global energy transition. He moreover maintains a large network of contacts with policy makers, scientists, civil society and the business community. He is an experienced project manager, with a strong track record as a leader of international consortia. Raffaele enjoys bridging the gap between theory and praxis, as well as between people with different backgrounds, interests and points of view. He is fluent in English, German and Italian and has a good working knowledge of French and Spanish.
At Ecologic Institute, Raffaele leads a project on behalf of the Climate Neutrality Foundation, which aims to rethink Germany's international energy, climate, and resource partnerships to prepare them for a resilient transition to climate neutrality. In this project, he builds upon his six years of experience as the leader of a consortium implementing Germany's energy partnerships with the USA, Canada and Australia on behalf of the Federal Ministry for Economic Affairs and Climate Action. In this function, Raffaele has been instrumental in facilitating the establishment of the Canada-Germany Hydrogen Alliance, launched by Minister Habeck and Minister Wilkinson in Newfoundland in August 2022.
In a more technical capacity, Raffaele leads a project on GHG accounting methodologies, standards and certification for green hydrogen on behalf of the International PtX Hub, for which he recently authored a detailed analysis of the EU requirements for renewable hydrogen and its derivatives. He has previously published on hydrogen import security, as well as on the hydrogen debates in Australia, Canada and the USA. Raffaele's extensive list of publications covers diverse aspects of climate and energy policy, ranging from offshore wind deployment and comparative analysis of power systems in Germany and the USA to coal discourse in Czechia, Germany and Poland, from a contribution to the World Nuclear Industry Status Report to a recent article on Elsevier's Energy Policy on the acceptance of different ways of using the revenues from carbon pricing.
During the early stages of his career, Raffaele worked in Brussels for eight years, including a position as advisor to Claude Turmes, who was then a newly elected Member of the European Parliament's Green Party group and later became Minister for Energy in Luxembourg. As Secretary General and Policy Director of the European Solar Thermal Industry Federation, Raffaele's advocacy work was instrumental in enshrining renewable heating and cooling into the EU Renewable Energy Directive, a piece of legislation Raffaele is still working on today. After moving to Berlin in 2008, Raffaele briefly worked as Director for International Business Development at Solarpraxis, before starting a new career in think tanks. Prior to joining Ecologic Institute, he had been working as Senior Advisor at adelphi for eight years.
Raffaele holds an MSc in European Politics and Policy from the London School of Economics and an MA (Diplom) in political science from the Freie Universität Berlin, where he graduated with a thesis on EU freight transport policy. He grew up in Milan, where he attended Liceo Classico Cesare Beccaria, majoring in Philosophy, Ancient Greek and Latin.
Contact Raffaele Piria by Email
Selected projects by Raffaele Piria
The climate neutrality targets adopted by an increasing number of countries imply the full decarbonization of the entire economy, including the hard-to-abate sectors (such as aviation, long distance shipping, steel, glass, fertilizers and other chemicals) where green...
Read more
In this research and dialogue project on behalf of the Climate Neutrality Foundation, Ecologic Institute analyzes the complex landscape of Germany's bilateral and plurilateral partnerships in the fields of energy, climate and raw materials, with a focus on partnerships...
Read more
Selected publications by Raffaele Piria