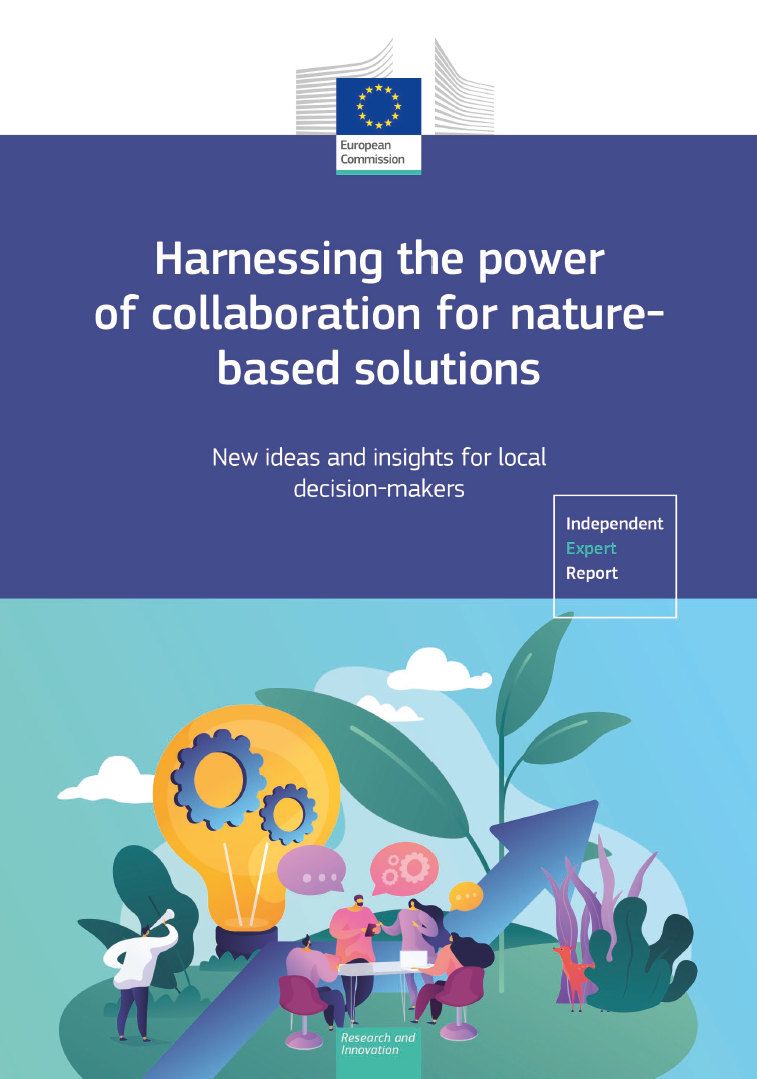 Harnessing the Power of Collaboration for Nature-based Solutions
New ideas and insights for local decision-makers
Publication

Citation

European Commission, Directorate-General for Research and Innovation, Naumann, S., Burgos Cuevas, N., Davies, C., et al., Harnessing the power of collaboration for nature-based solutions : new ideas and insights for local decision-makers, Publications Office of the European Union, 2023, https://data.europa.eu/doi/10.2777/954370
Step into a realm of collaborative innovation with our insightful briefing paper, a product of the Nature Based Solutions Task Force 6 joint efforts. This paper focuses on co-creation for nature-based solutions, providing practical examples and guidance for local decision-makers. It sheds light on the effective utilization of co-governance approaches, encouraging participatory processes and collaborative creation in the realm of nature-based solutions.
Through the lens of real-world experiences, this paper explores how to harness the potential of these solutions from design to implementation and maintenance. It addresses institutional challenges that decision-makers often face when dealing with nature-based solutions, offering viable options for overcoming them. Drawing from city experiences, it highlights the value of co-governance, showcasing how inclusive governance approaches can transform cities and inspire others to follow suit.
Whether you're a decision-maker seeking pragmatic insights or simply intrigued by the possibilities of collaborative governance, this briefing paper offers a grounded perspective on co-creation for nature-based solutions.
Contact