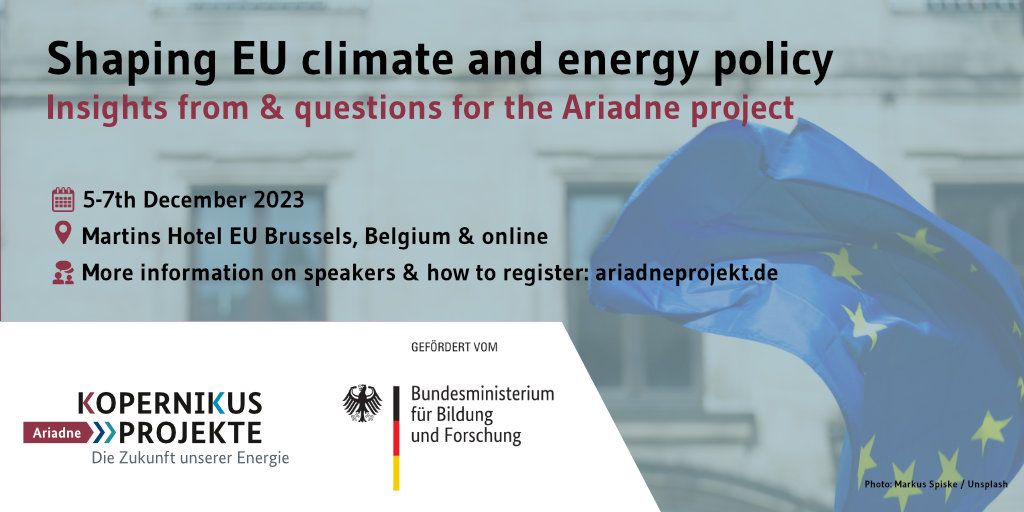 Shaping EU Climate and Energy Policy
Insights from and questions for the Ariadne project
Event

Date

-

Location

Brussels, Belgium
In a three-day series of events in Brussels from 5 to 7 December 2023, partners from the Kopernikus project Ariadne present important findings from their work that are relevant for the further development of EU climate and energy policy. They discuss these with representatives from political institutions, science, civil society and business.
Participants can look forward to a varied program with workshops on current topics such as the future electricity market design, challenges of the energy transition, improvement of the EU governance mechanism, the role of household surveys in climate policy or the integration of negative emissions into the ETS.
The conference will take place on site in Brussels and online in English.
Contact