Fulbright Seminar 'Science and Society: The Impact of Science on Policy Formulation'
Event

Date

-

Location

Berlin and Brussels
The Fulbright German Studies Seminar 2008 brought 17 scholars from US universities and colleges to Berlin and Brussels for a two-week study tour on "Science and Society: The Impact of Science on Policy Formulation" focusing on governance at the science-policy interface in Germany and the European Union. R. Andreas Kraemer of Ecologic advised on scoping and concept development and was key-note presenter on policy-making in the European Union and sustainability politics.
The tour from 8 to 21 June 2008, was organised by the German-American Fulbright Commission and initiated participants to the range of institutions at the science-policy interface as well as procedural aspects of science-policy governance. 
The study tour focused on current social-ecological controversies, such as stem cells and bioethics, climate policy and sustainable energy, food and genetically modified organisms (GMOs), bioenergy, and sustainability politics including biodiversity conservation.
By also concentrating on science politics, science reporting and the role of the media, and the role of think tanks in science-based policy advice, the course highlighted the need for and provided examples of effective institutions for trans-disciplinary, science-based and policy-oriented research and consultancy for parliaments and governments.
This project contributed to the implementation of the German Government Strategy for Internationalising Science and Research "Strengthening German`s Role in the Global Knowledge-Based Society" (in German) of February 2008 as well as international academic exchange.  It is part of the Ecologic work programme on social-ecological research funded by the German Federal Ministry of Education and Research.
Contact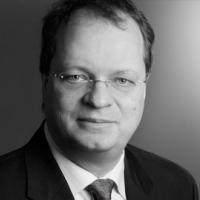 R. Andreas Kraemer
Initiator and Convenor, Arctic Summer College
Founder and Director Emeritus, Ecologic Institute