Small-scale Solutions for Eco-friendly Youth Villages in Israel
Event

Date

-

Location

Berlin, Potsdam and Müncheberg, Germany
The vision of establishing agricultural youth villages in an eco-friendly way brought managing representatives from two Israeli youth villages, as well as representatives from the Ministry of Education and the Volcano Institute, to Berlin, Potsdam, and Müncheberg. From 13 to 17 January 2013, the visitors explored applicable small-scale methods for the treatment and use of greywater, the production of energy from plant material, composting and application techniques, as well as the minimization of odors and air pollution in animal husbandry.
The youth villages of Mikwe Israel and Meir Shwea are planned to be transformed ecologically. The visitors program provided relevant ideas, expertise, and contacts that will foster implementation in the future.
About 250 adolescents plus their custodians and family live in such youth villages. The agricultural parts of these villages include cropland and animal husbandry, and the adolescents work here as part of their school education. It is hoped that establishing agricultural youth villages in an eco-friendly way can create models for innovative, future-oriented, and ecologically sound development in other village communities.  
The visitors program started with introductory presentations at Ecologic Institute on the issues of Biomass and Bioenergy (Timo Kaphengst, Senior Fellow), Agriculture and Climate Change (Sandra Naumann, Senior Fellow), and Aspects of Wastewater Management (Marlene Lange, Researcher). Stephanie Wunder (Senior Fellow, Coordinator Agriculture & Bioenergy) provided an overview of "Eco" youth villages in Germany. The following field trips brought the visitors together with experts in research institutions, associations, and small and medium-sized enterprises that shared knowledge about research and application:
Visit to the ufaFabrik, an international center for culture and ecology, including visits of their green roofs, independent energy sources, recycling and composting facilities, as well as rain water-collection system and biofiltering device
Guided tour at Domäne Dahlem, an open-air museum for agriculture and "Ernährungskultur" with an emphasis on organic and sustainable products
Presentations at the Leibniz Institute of Agricultural Engineering in Potsdam (ATB) on biogas production and on how emissions (climate relevant gases, NH3, and smells) from animal husbandry can be reduced
Presentations at The Leibniz Centre for Agricultural Landscape Research (ZALF) on energy plants, energy generation, and integrated land management through sustainable use of water and compound
Discussions at the Berlin Centre of Competence for Water (KWB) on "Closing the Nutrient cycle at the local and regional levels"
Site visit of the sewage purification plant Wassmannsdorf, a state-of-the-art facility
Presentation and discussion at German Water Partnership (GWP) on German capacity development strategies in the water sector
Ecologic Institute developed and implemented the program in close cooperation with the Kinder- und Jugend-Aliyah. The project was funded by the German Federal Foreign Office.
Contact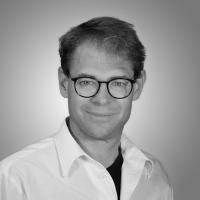 Sören Haffer
Coordinator Transatlantic Events
Senior Event Manager