Arctic Summer College 2014
Event

Date

-

Location

Berlin, Germany
Ecologic Institute and its partners are pleased to announce the 2014 Arctic Summer College and are seeking applications from emerging leaders working to improve Arctic governance from around the world.   
The Arctic Summer College creates a network of emerging leaders and experts that will be brought together for 10 weeks in a series of web-based seminars (webinars) Mondays from 18:00-20:00 Central European Time from June 23 to August 25, 2014. The program aims to build a lasting, policy-oriented network of Arctic professionals to strengthen communication between peoples and nations, scientific disciplines, policy areas, and across the science-policy interface to improve governance and sustainable development in the Arctic.

Participation in the Arctic Summer College is open to applicants with ideally 2-10 years of experience in a related field, and a desire to share perspectives and seek professional collaboration with a network of peers. The course will be conducted in English. Applicants will be informed about the outcome of the selection process by June 6, 2014.
Ecologic Institute is joined in convening the Arctic Summer College partners the Embassy of Canada, Germany, the WWF Arctic Programme, the Center for Strategic and International Studies (CSIS), and the International Union for Conservation of Nature (IUCN),
Contact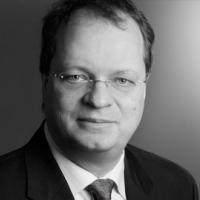 R. Andreas Kraemer
Founder and Director Emeritus, Ecologic Institute
Visiting Assistant Professor and Adjunct Professor, Duke University
Initiator and Convenor, Arctic Summer College