Post-Carbon Cities as Drivers for Decarbonisation
Event

Date

Location

Paris, France

Speaker
Cities are at the forefront of the global carbon revolution, breaking established structures and creating new models for integrated systems. At an official side-event at COP21 in Paris, members of the POCACITO project consortium, including Max Gruenig and Camilla Bausch from Ecologic Institute, discussed how cities, serving as hubs of knowledge and learning, are essential catalysts in the global transformation to a post-carbon society.
With increased involvement from the local and subnational level in the lead up to and during the Paris Conference, it is clear that cities have a large and vital role to play in implementing the aims of the Paris Agreement. The level of engagement at the municipal level is greater than ever. The POCACITO side-event entitled, "Post-Carbon Cities as Drivers for Decarbonisation," presented select case studies of best practices and innovative solutions taken from the research project. The event was co-hosted by the Emerging Leaders in Environmental and Energy Policy (ELEEP) Network.
External members of the panel included Miriam Eisermann (Energy Cities), Glynda Bathan-Baterina (Clean Air Asia) and Domenico Rossetti di Valdalbero (DG Research and Innovation).
Contact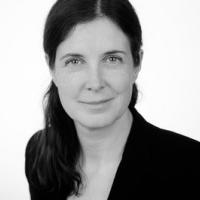 Dr. Camilla Bausch
Scientific & Executive Director, Ecologic Institute Europe
Board Member