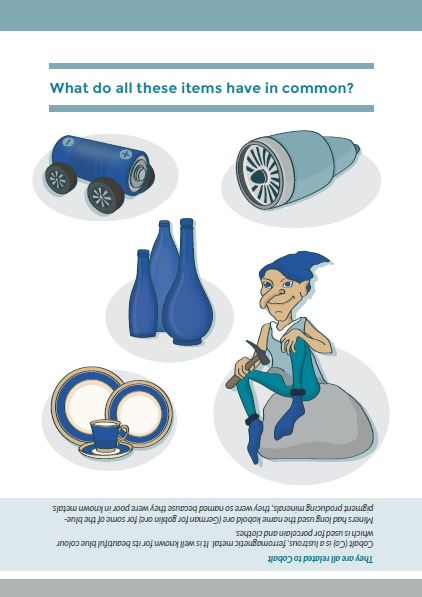 What Do All These Items Have in Common? Cobalt – MinFuture Postcard
Publication

Citation

Hinzmann, M. and Welk-Vargova, B. (2018). MinFuture Flyer postcard on Aluminium.
As part of the visual identity for project "Global Material Flows and Demand-supply Forecasting for Mineral Strategies" (MinFuture), Ecologic Institute designed promotional flyers in small postcard format. The postcards summarize general objectives and aims of the project, are styled according to the project style-guides and draw the reader's attention to facts about mineral usage. The three postcards also contain contact information and a QR-code directing to the project website.
Contact