How Will the Climate for Transatlantic Cooperation Change Following the 2020 US Election?
Event

Date

Location

Berlin, Germany
The European Union and the United States share many values, principles and interests, and there is a rich tapestry of transatlantic relations at many levels and across a range of policy fields.  At present, however, on climate change and climate action, – as well as other important areas of policy – the EU and the US are pulling in different, sometimes opposite directions. Led by keynote comments from author and academic Bruce Stokes, a small group of experts engaged in a round-table discussion to explore the prospects for post-election transatlantic relations and cooperation across a range of related policy fields.
The lively conversation included discussions on aspects of international trade and finance, geo-engineering and climate mitigation, the role of countries like China in the future geopolitics, human rights and climate-based migration, and the importance of international networks and collaboration. The international group of participants also discussed possibilities for transatlantic and global relations in the event of both re-election of Donald Trump and the election of a new Democrat leader.
Bruce Stokes is Executive Director of the German Marshall Fund project, "Transatlantic Task Force: Together or Alone? Choices and Strategies for Transatlantic Relations for 2021 and Beyond". He is a Non-Resident Fellow at the German Marshall Fund, and Associate Fellow at Chatham House. He is a former international economics correspondent for the National Journal and a former senior fellow at the Council on Foreign Relations, where he is a member.  He was also director of global economic attitudes at Pew Research Center, where he assessed public views about economic conditions, foreign policy and values. Early in his career, Bruce was one of the founders of WorldWatch Institute, one of the early environmental think tanks in Washington DC. He is the co-author of the book America Against the World: How We Are Different and Why We Are Disliked (Times Books, 2006).
This event was part of the Energy Future Exchange (EFEX) project, which is funded in large part through the European Union Delegation to the United States Transatlantic Civil Society Dialogues program. The discussion took place under Chatham House rule.
Contact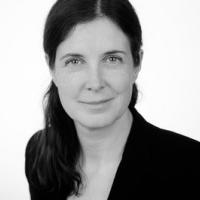 Dr. Camilla Bausch
Scientific & Executive Director, Ecologic Institute Europe
Board Member