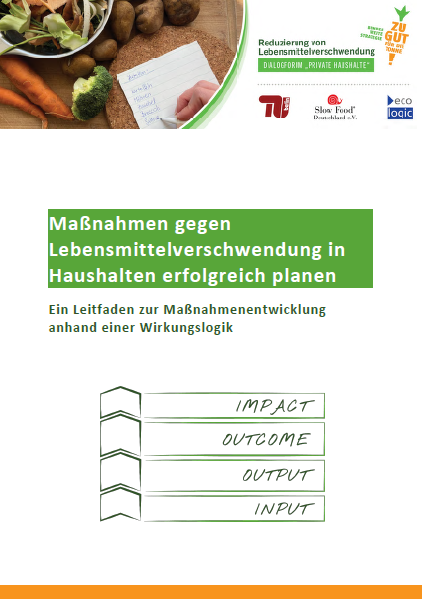 Maßnahmen gegen Lebensmittelverschwendung in Haushalten erfolgreich planen
Ein Leitfaden zur Maßnahmenentwicklung anhand einer Wirkungslogik
Publication

Citation

Wunder, Stephanie; Leonie Hasselberg; Irina Herb 2021: Maßnahmen gegen Lebensmittelverschwendung in Haushalten erfolgreich planen. Ein Leitfaden zur Maßnahmenentwicklung anhand einer Wirkungslogik. Berlin: Ecologic Institute.
The aim of this manual is to increase the effectiveness of measures to reduce food waste. It focuses on the reduction of waste in private households, although the approach is in principle also suitable for planning measures in other sectors. The manual is available for download.
The manual at hand is a working document that will be expanded in the further course of the project thanks to the exchange with stakeholders and the insights generated by it.