Why an EU Framework for Sustainable Food is Crucial for Climate, Biodiversity and Competitiveness
Publication

Citation

IEEP (2022): Why an EU framework for sustainable food is crucial for climate, biodiversity and competitiveness. Online: 30 September 2022. URL: https://ieep.eu/news/why-an-eu-framework-for-sustainable-food-is-crucial-for-climate-biodiversity-and-competitiveness
In her plans for 2023 addressed to the EU Parliament, President of the EU Commission von der Leyen did not mention the proposal for a Sustainable Food System legislative framework (SFSF). This created speculation about the timeframe of this key proposal, which has been put forward as a cornerstone of the EU Green Deal for the agri-food sector. This blogpost, co-signed by members of the Think Sustainable Europe network, underlines the importance of the SFSF to be proposed next year in order to drive a sustainable transition of the EU food system, given the urgency of such a transition.
The op-ed was signed by the TSE Executive Directors:
Ben Allen (IEEP), Sébastien Treyer (IDDRI), Camilla Bausch (Ecologic Institute), Måns Nilsson (SEI), Alexander Müller (TMG), María José Sanz Sánchez (BC3), Ioli Christopoulou (The Green Tank), Vít Dostál (AMO), Raimondo Orsini (Sustainable Development Foundation)
The op-ed can be accessed at the IEEP website.
Contact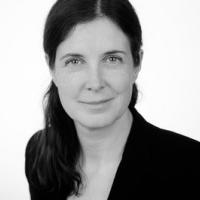 Dr. Camilla Bausch
Scientific & Executive Director, Ecologic Institute Europe
Board Member