Visitors Program on Climate Protection and Energy Efficiency
Project

Duration

-
From 7-11 May 2012, Ecologic Institute organized and implemented a program for 20 international experts and journalists in order to present and discuss climate and energy efficiency policy in Europe and Germany, as well as its engagement in the pre Rio+20 process. Participants were able to speak with representatives from ministries, parliament, think tanks and NGOs.
The program started with a dinner talk on Germany's Energy shift (Energiewende) with Katharina Umpfenbach, Fellow at Ecologic Institute. Over the course of the following four days, the participants were able to engage in discussions with various experts, allowing a broad overview of – and in-depth insights in climate- and efficiency-related topics. The agenda contained the following program items in Berlin and Bonn:  
Meeting at the Federal Ministry for the Environment, Nature Conservation and Nuclear Safety on the political framework on climate and energy efficiency policy in Germany
Presentation and discussion on energy diplomacy with Ambassador Stephan Auer, Commissioner for Globalization, Energy and Climate Policy at the federal Foreign Office
Presentation and discussion with Dr. Brigitte Knopf, head of Energy Strategies Europe and Germany and Dr. Michael Jakob (both at Potsdam Institute for Climate Impact Research, PIK)
Meeting with Ulrich Kelber, Deputy Chairman of the Social Democratic Parliamentary Group
Dinner Discussion with Senior Fellow Dr. Nils Meyer-Ohlendorf, Head of Global Policies und Coordinator of International Governance at Ecologic Institute
Tour of "Potsdamer Platz" with regard to its energy, technical and ecologic concept
Presentation at the German Energy Agency (Deutsche Energie-Agentur, dena) on Germany's energy efficiency targets and its activities in the area of energy efficiency in buildings
Meeting with representatives of the Federal Ministry for Economic Cooperation and Development (BMZ) and presentation of the BMZ-activities in the context of Rio+20
Discussion witht John Hay, Chief of Communications and Media at the UN-climate secretariat (UNFCCC) on the UN climate negotiations and Rio+20
Presentation and discussion with Wolfgang Obenland, Program Director of Global Policy Forum Europe as well as Matthias Ruchser, Head of Communications, and Aurelia Figueroa, Researcher, both at the German Development Institute (Deutsches Institut für Entwicklungspolitik, DIE) on the perspectives of the Rio+20 conference
Visit of IRENA Innovation and Technology Centre (IITC) and presentation by Dolf Gielen, Director of IITC on IRENA's activities
A field trip to the village of Feldheim in Brandenburg introduced the concept of Feldheim's decentralized energy supply system that allows complete autarcy from the grid.
A Riverside Chat, featuring Martin Bornholdt, executive  board of the Deutsche Unternehmensinitiative Energieeffizienz e.V. (German Association for Energy Efficiency, DENEFF) and Dr. Hans-Joachim Ziesing, Senior Policy Advisor at Ecologic Institute, provided the floor for further exchange and discussions with invited experts from the Berlin think tank, NGO and policy community.
The program was sponsored by the German Federal Foreign Office and organized by Ecologic Institute.
Contact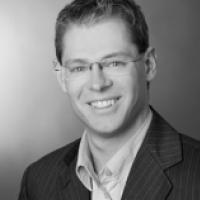 Sören Haffer
Coordinator Transatlantic Events
Senior Event Manager