Climate Change Summer School for Journalists 2017
Project

Duration

-
In December 2015, the global community adopted the Paris Climate Agreement. The Agreement sets global climate protection goals and obliges states to regularly prepare national climate plans (NDCs) to achieve the common goals.
Policy makers and other stakeholders worldwide are now scrambling to prepare for the implementation of both the agreement and the NDCs. The media play a crucial role in this process as they navigate and mediate between the international climate talks, the underlying science and the public perception. Nevertheless, reporting on climate change is challenging. Journalists, like the general public, often wrestle with the complex scientific footing, the politics and the economics of climate change and its solutions.
The Climate Change Summer School for Journalists addressed this very challenge with the primary aim of improving media coverage around the implementation of the Paris Agreement. 17 journalists from Africa, Asia and Latin America and the Caribbean participated in the 10-day training course which covered the following topics:
The science of climate change: causes and impacts
Solutions and the context of climate policies
International climate diplomacy
NDCs and their implementation
The Summer School was organized around the high-level international meeting "Petersberg Climate Dialogue" (Berlin, 22/23 May 2017) offering participants the opportunity to attend the event as accredited press as well as the chance to meet and interview climate experts and Ministers during the Dialogue proceedings .
The project is funded by the Federal Foreign Office.
Articles and documentaries of journalists involved:
Contact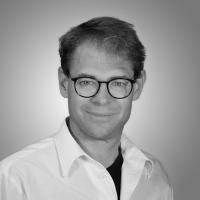 Sören Haffer
Coordinator Transatlantic Events
Senior Event Manager