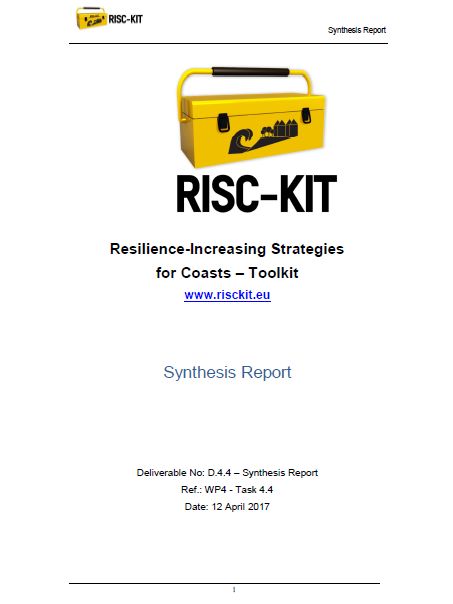 RISC-KIT Synthesis Report
Publication

Citation

McGlade, K. et al. (2017). Synthesis Report. Deliverable No. D.4.4. RISC-KIT Project.
This Synthesis Report provides an overview of the achievements, lessons learned and challenges identified through the RISC-KIT project activities, including the development and application of the tools at ten case study sites in a range of coastal regions across Europe. The lessons learned are then fed into a series of recommendations for improved DRR for Europe and beyond. The resulting insights and accompanying recommendations have been considered in relation to their relevance to EU and international processes that both directly and indirectly address coastal DRR. The RISC-KIT Synthesis Report is available for download.
Contact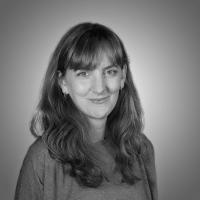 Language

Authorship

Tom Bogaard

(Stichting Deltares)

Paolo Ciavola

(Consorzio Futuro in Ricerca)

Ap van Dongeren

(Stichting Deltares)

Oscar Ferreira

(University of Algarve)

Ruth Higgins

(Fundação EurOcean)

Robert McCall

(Stichting Deltares)

Christophe Viavattene

(Flood Hazard Research Centre, Middlesex University)

Credits

Contributors:
Galina Rudik
Annelies Bolle (IMDC)

Funding

Year

Dimension

64 pp.

Project

Project ID

Table of contents

Click to show full table of contents

Introduction
Toolkit
Project achievements
Ongoing policy processes at EU and international level
Lessons learned and recommendations
Further information
References

Keywords

adaptation, risk reduction, coasts, storms, climate change, sustainability, stakeholder engagement, policy integration, knowledge transfer, environmental governance, indicators, Bayesian Modelling

Europe, Italy, Germany, Sweden, France, UK, Portugal, Spain, Bulgaria, Belgium

Report