This paper presents a new approach to guiding coastal stakeholders about making informed decisions about Disaster Risk Reduction (DRR) measures and alternatives. As part of the RISC-KIT project and tool box, the paper presents a holistic DRR measure approach including the biophysical environment, governance aspects and practical examples from coastal areas in Europe and elsewhere. The guide is addressed to a wide variety of coastal stakeholders with a different level of knowledge about DRR measures with the aim to provide guidance and information. The paper gives an overview of the overall structure of the guide.
Contact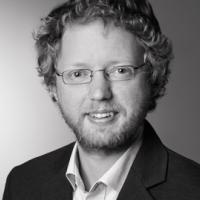 Language

Authorship

Funding

Published in

Published by

Year

Project

Project ID

Table of contents

Click to show full table of contents

1. Introduction
2. Background
3. Planning the web-guide
4. Structure of the web-guide

    4.1. Strategies & coastal features
    4.2. People & stories
    4.3. Governance

5. Discussion
6. Conclusion and outlook
Acknowledgements
References

Keywords

web-based management guide, disaster risk reduction, coastal protection, governance
This movie gives an overview of the five tools developed within the EU-funded collaborative FP7 project RISC-KIT: 1) a Storm Impact Database, 2) a Coastal Risk Assessment Framework, 3) a Web-based Management Guide, 4) a Hotspot tool and Early Warning System and 5) a...
Read more
RISC-KIT Consortium 2016: An Introduction to RISC-KIT. Animated Video. Online: https://youtu.be/VcwKA2nCIk4
This report shows the results from the implementation of the MCA in eight RISC-KIT cases that highlights several key lessons for future DRR projects with regards to a) the importance of sufficient preparation for participatory sessions; b) stakeholder interaction and...
Read more
Barquet K. and Cumiskey L. (2015). Evaluation of DRR plans. Unpublished report (deliverable D4.2) RISC-KITProject.