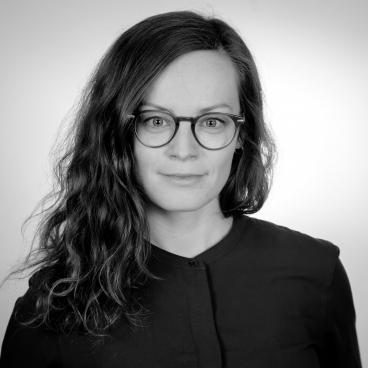 Beáta Welk Vargová
MA (Media Communication and Sociology)
Team

Topics
Beáta Welk Vargová works as a Visual Designer at Ecologic Institute. She focuses on editorial, user interface (UI) and corporate design as well as on infographics. She supports the Institute's scientific and policy-related environmental work by designing and creating graphic materials, such as websites, logotypes, prints, videos and graphs, for the communication and dissemination of information. Beáta is a native speaker of Slovak and she works in English, German and Czech.
Beáta Welk Vargová is especially committed to visualizing information in static and interactive  or animated infographics, videos and other multimedia formats. She is also very passionate about creating layouts and typesetting of various print products. To provide projects with appropriate visual solutions that fit target audiences, she works with graphic programs of Adobe Creative Cloud.
Before Beáta Welk Vargová began working as an in-house designer at Ecologic Institute, she was employed as the Coordinator of the Creative Department at Rezekvítek, an environmental NGO based in Brno (Czech Republic). Rezekvítek focuses on nature protection and environmental education for schools and the public. Beáta Welk Vargová's role at Rezekvítek covered a variety of graphic design tasks, such as the creation of educational aids and software for students, the design and typeset of environmental publications and the design of promotional materials. Prior to that, she worked as a designer for various web development and creative agencies as well as private clients.
Beáta Welk Vargová completed her university education from 2004 to 2011 at the Masaryk University in Brno. She finished her Master's studies in media communication and sociology with a specialization in digital media within the Faculty of Social Science. During her studies, she spent one semester at the Buskerud University College in Drammen (Norway), where she participated in courses on visual communication (focusing on editorial and strategic design).
Contact Beáta Welk Vargová by Email
Selected projects by Beáta Welk Vargová
Selected publications by Beáta Welk Vargová