Nutritional Medicine and Sustainability: Acting together for the better!
Presentation

Date

Location

Bregenz, Austria

Speech
The annual NUTRITION conference brings together nutritionists, health experts in hospitals and nursing homes as well as pharmacists to exchange over current scientific and practical insights to support healthy diets. In her keynote speech at the NUTRITION 2019 with more than 500 participants, Stephanie Wunder, Senior Fellow at Ecologic Institute, presented what impact a stronger collaboration between nutritionists and sustainability experts can have. The presentation slides are available for download.
In her presentation Stephanie Wunder explained the changed societal discourse around food, presented new scientific papers such as the EAT Lancet Report and discussed concrete options for action on how experts from the health sector and nutrition can make important contributions to support sustainable diets.
Contact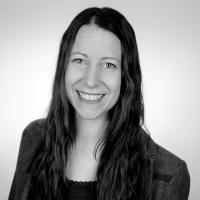 Stephanie Wunder
Coordinator Food Systems
Coordinator Land Use Policy
Senior Fellow