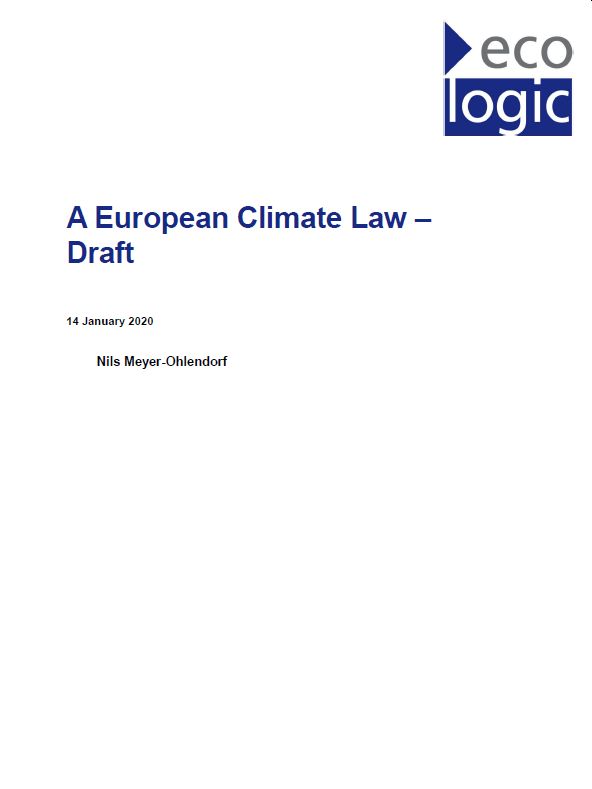 A European Climate Law – Draft
Publication

Citation

Meyer-Ohlendorf, Nils 2020: A European Climate Law – Draft. Ecologic Institute: Berlin.
The European Commission will propose a European Climate Law in early March 2020. This 'Law' is a critical step to make Europe climate neutral. It can close gaps in existing EU climate rules. These gaps will impede the EU from becoming climate neutral before 2050. A new Ecologic paper presents a draft European Climate Law. The paper is available for download.
Contact