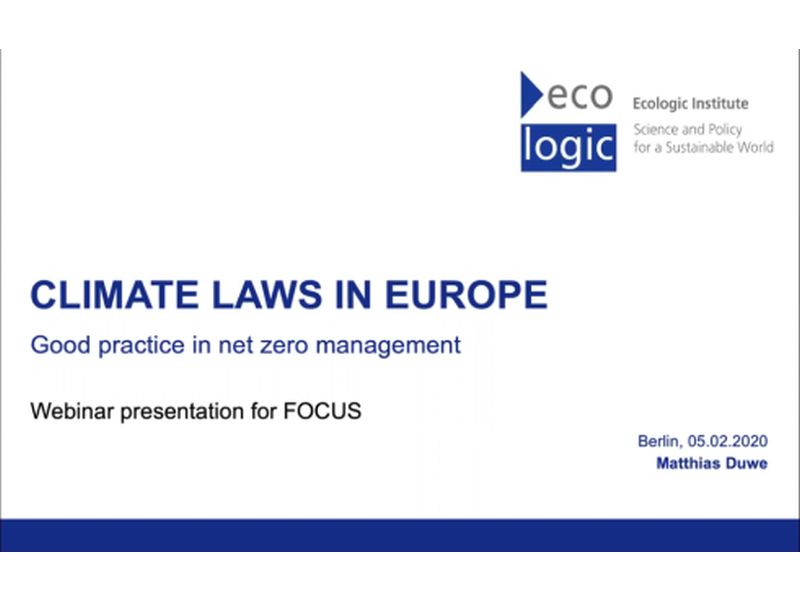 How to Integrate European Lessons Learned on Climate Laws in the Slovenian Context?
Presentation

Date

Location

online, Slovenia

Speech
In the webinar series "Why do we need a climate law?" Matthias Duwe, Head Climate at Ecologic Institute, presented three key elements of a sound climate law: (1) the coordination of long-term planning and short-term policy, (2) monitoring progress, and (3) mechanisms for coordinating sectoral policies. In particular, he focused on the Slovenian climate law and showed how to adopt the European lessons learned within the Slovenian context.
In cooperation with Focus Association for Sustainable Development, Ecologic Institute organized the webinar to highlight the importance of a national legal framework for the implementation of climate policies in order to reach the target set in the Paris Agreement.
Contact