Ecologic Institute Newsletter No 224 – May 2021
The German Climate Change Act does not sufficiently protect the future fundamental rights of those alive today
Ecologic Institute Newsletter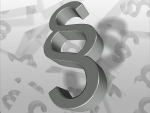 The German Climate Change Act does not sufficiently protect the future fundamental rights of those alive today
Dear Readers,
It is rare to see decisions that cause such a legal and political stir as the ruling of the Federal Constitutional Court on the German Climate Protection Act (KSG). Climate activists are thrilled; the government is under pressure. But what does the decision actually say? If you don't want to wade through the more than 100 pages of the decision, you can find our Policy Brief in this newsletter, which summarizes the key contents. Let me highlight, however, that according to the Court, the state must actively protect life and health from the dangers of climate change. Even if the legislature has considerable leeway, the judges regard a timely transition to climate neutrality to be a necessity. A simple shift of emission reduction burdens into the future – along with the resulting restrictions on freedoms – is unconstitutional. So far so new.
As a result, the court classified parts of the current KSG as unconstitutional. In response, the German government presented a new KSG draft at the speed of light – with higher targets for 2030, a target for 2040, earlier climate neutrality and concrete reduction pathways.
The decision of the court just before the federal elections puts climate change into the spotlight of the political debate in Germany once again. This is a good thing, considering that the global community is still lagging behind the climate protection targets defined in the Paris Agreement. The climate summit in Glasgow in November will be an important benchmark for determining whether more resolute action is being taken in response to the growing challenge. A more ambitious and consistent climate policy in Germany can be an important contribution in this context. However, Germany's ability to position itself convincingly both within the EU and in Glasgow also depends on whether targets and figures are backed up with effective measures.
Ecologic Institute aims to contribute to this positive momentum with relevant research and critical analysis - be it with regard to developments in international law, national long-term strategies or very concrete local implementation measures. You can read more about this for example in the current newsletter. I hope you find it an inspiring read.
Dr. Camilla Bausch
Director, Ecologic Institute