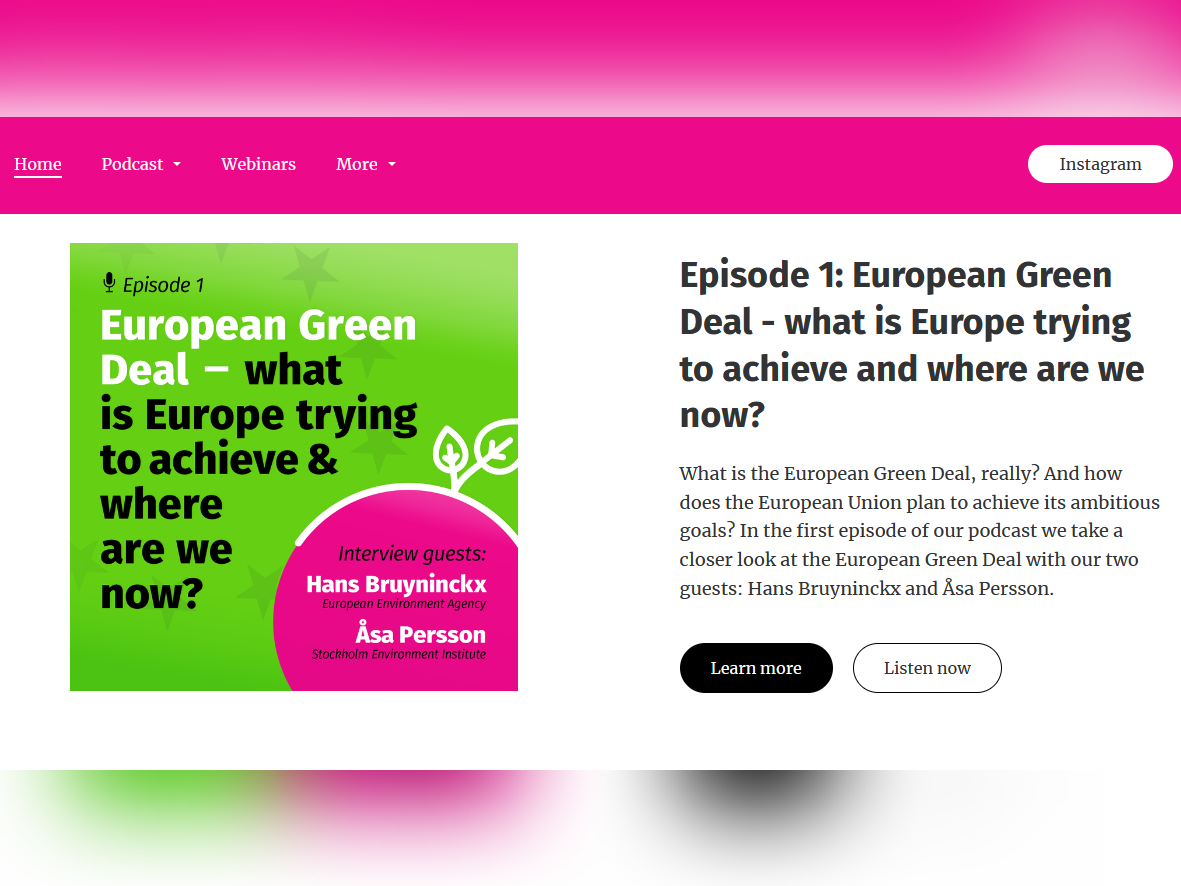 Green Deal – Big Deal?
Publication

Citation

Ecologic Institute 2021: Green Deal – Big Deal?. URL: https://www.greendealbigdeal.eu
Are you interested in environmental issues or European policy? Would you like to understand what the European Green Deal is, and how will it impact our lives in the years to come? Then you have come to the right place. On the Green Deal – Big Deal website  you can find all episodes of our podcast, our webinars and additional information about the European Green Deal.
The website was implemented and designed by Ecologic Institute. It serves the public communication of the project.
Contact