What progress has been made on European Green Deal implementation? How resilient will it be in the face of changes to the political balance of power resulting from the 2024 European elections? The IEEP's Green Deal Barometer survey is back for its third edition, and needs your help to answer these questions.
The Institute for European Environmental Policy's Green Deal Barometer is an annual survey that monitors the EU's progress towards implementing the Green Deal and its constituent policies. This year, we're also asking for your insights on the Green Deal's social provisions and its potential impact on countries outside of the EU.
With new European elections taking place in 2024, this is a critical year for the Green Deal. Your insights can help identifying pathways for delivering on the Green Deal objectives.
Would you like to know more about the European Green Deal, and how it will impact our lives in the years to come?
In our podcast and webinar series "Green deal – Big Deal?" we take a critical look at these questions and discuss various aspects of the European Green Deal with experts from policy, business and science.
Contact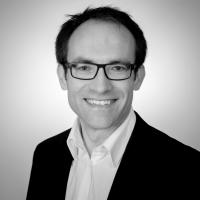 Aaron Best
Coordinator Data Analysis
Senior Fellow