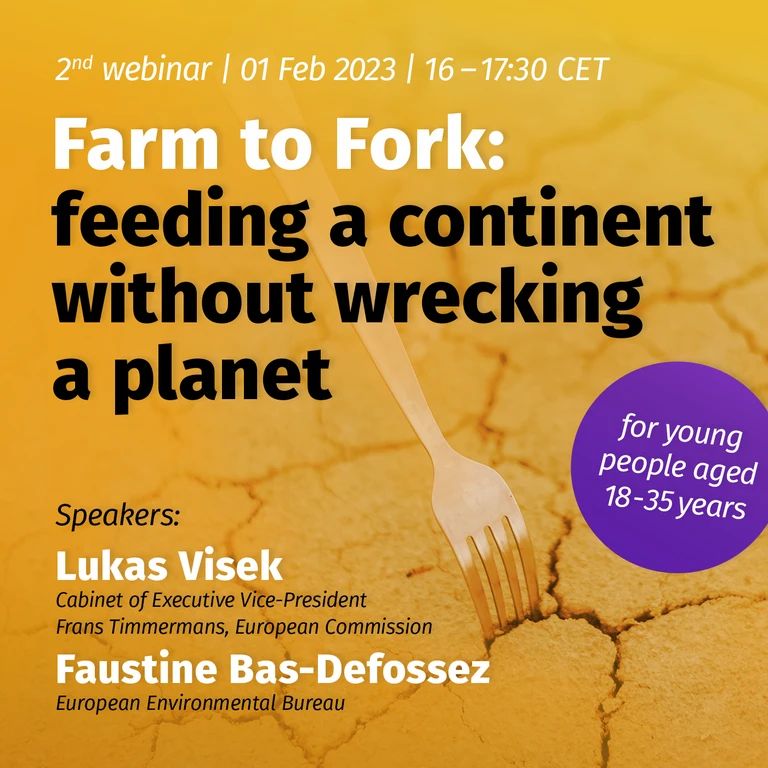 Farm to Fork: Feeding a continent without wrecking a planet
Event

Date

Location

online

Speaker

Lukas Visek

(Member of the cabinet of Frans Timmermans)

Faustine Bas-Defossez

(European Environmental Bureau)
Europe faces serious problems related to food production and consumption. Producing food depends on a healthy environment and predictable climatic conditions. At the same time, modern agriculture is a major contributor to the climate and biodiversity crises. 
The challenges of food security, food waste, access to healthy diets and the environmental footprint of food production are closely interrelated. To address them, the European Union has put forward "Farm to fork", a strategy for a fair, healthy and environmentally friendly food system. On 1 February 2023, you can learn more about food system challenges and how the European Union plans to address them. We will have two expert guests at the webinar. One is Lukas Visek, a member of the cabinet of Frans Timmermans, Executive Vice President of the European Commission for the European Green Deal, and responsible for the "Farm to fork" strategy. Our other expert is Faustine Bas-Defossez, Director for Nature, Health and Environment at the European Environmental Bureau, who will bring an NGO perspective.
Ecologic Institute is running a webinar series for young people in Europe. In our upcoming webinar, we will discuss the food systems approach adopted by the "Farm to fork" strategy and investigate how the strategy will impact producers, consumers and global food markets. We will discuss strategies to address food waste and explore why meat is a politically sensitive topic.
We have already produced a podcast episode on the topic that you can listen to ahead of the webinar.
The related podcast series "Green Deal – Big Deal?" is available online and on all relevant streaming platforms.
Contact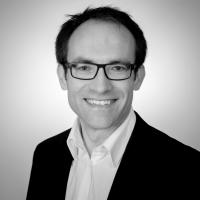 Aaron Best
Coordinator Data Analysis
Senior Fellow