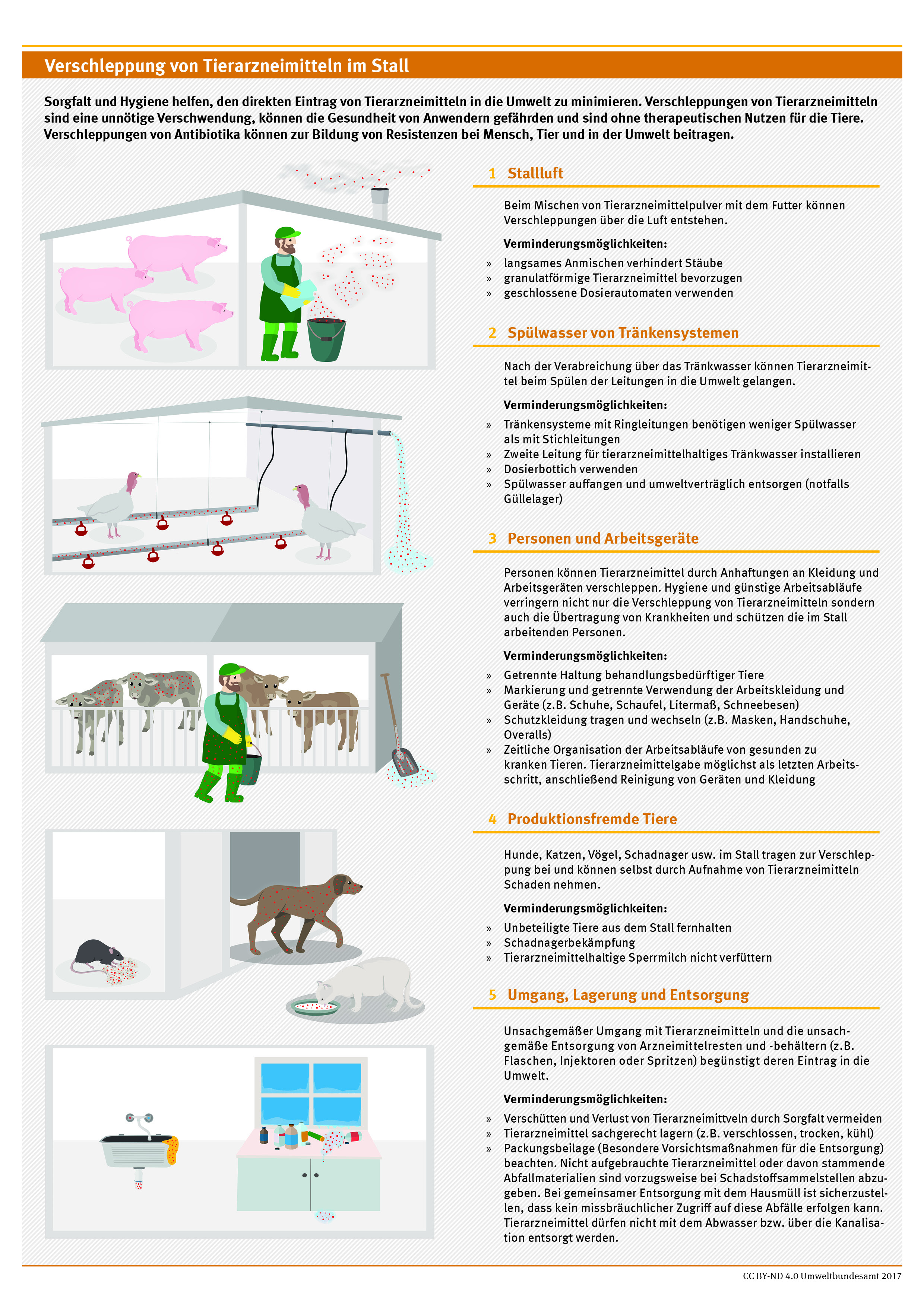 Verschleppung von Tierarzneimitteln im Stall
Publication

Citation

Umweltbundesamt (2017): Verschleppung von Tierarzneimitteln im Stall. Infografik.
Care and hygiene help to minimise the direct entry of veterinary medicines into the environment. Carry-over of veterinary medicines is an unnecessary waste, can endanger the health of operators and have no therapeutic benefits for animals. Carry-over antibiotics can contribute to the development of resistance in humans, animals and the environment. This infographic illustrates five ways to reduce the carry-over of veterinary medicines in the barn.
The infographic is licensed under a Creative Commons license CC BY-ND 4.0, i. e. it can be used without any changes, if the author is mentioned. The infographic is part of a series of five infographics on veterinary pharmaceuticals in the environment developed by Ecologic Institute for the German Federal Environment Agency.
Contact