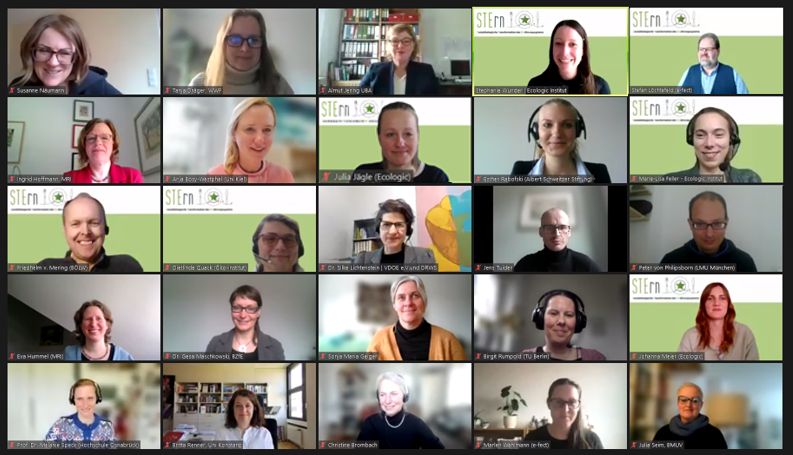 Policy Options for the Promotion of More Plant-based Diets
Online-workshop on the socio-ecological transformation of the German food system
Event

Date

Location

online

Speaker
On the 4 April 2022 another online workshop on the socio-ecological transformation of the food system in Germany took place as part of the STErn project led by Ecologic Institute. The aim of the event was to discuss with 35 experts main behavioral drivers that are relevant for increasing diets that are more plant-based and declining the consumption of animal products. On this basis, policy options in Germany were evaluated and discussed.
The workshop was based on an input paper that was sent to the participants in advance. The paper examines the most important factors influencing dietary behaviour, specifically with reference to behavioural science literature on changing motivation, abilities or opportunities (COM-B model) in the area of food. These influencing factors were assessed in terms of their relevance and in their transformation potential with regard to (policy) solutions.
At the beginning of the workshop, one of the main authors, Stephanie Wunder presented the input paper.


The input paper was commented by Prof. Dr. Britta Renner (University of Konstanz) and Prof. Dr. Achim Spiller (Georg-August-University Göttingen).


Based on the results of this workshop, a third and final workshop will take place in September to elaborate specific policy intervention recommendations.
A documentation of the event is available for download. Further information on the project and past and upcoming events can be found on the STErn project website.
Contact