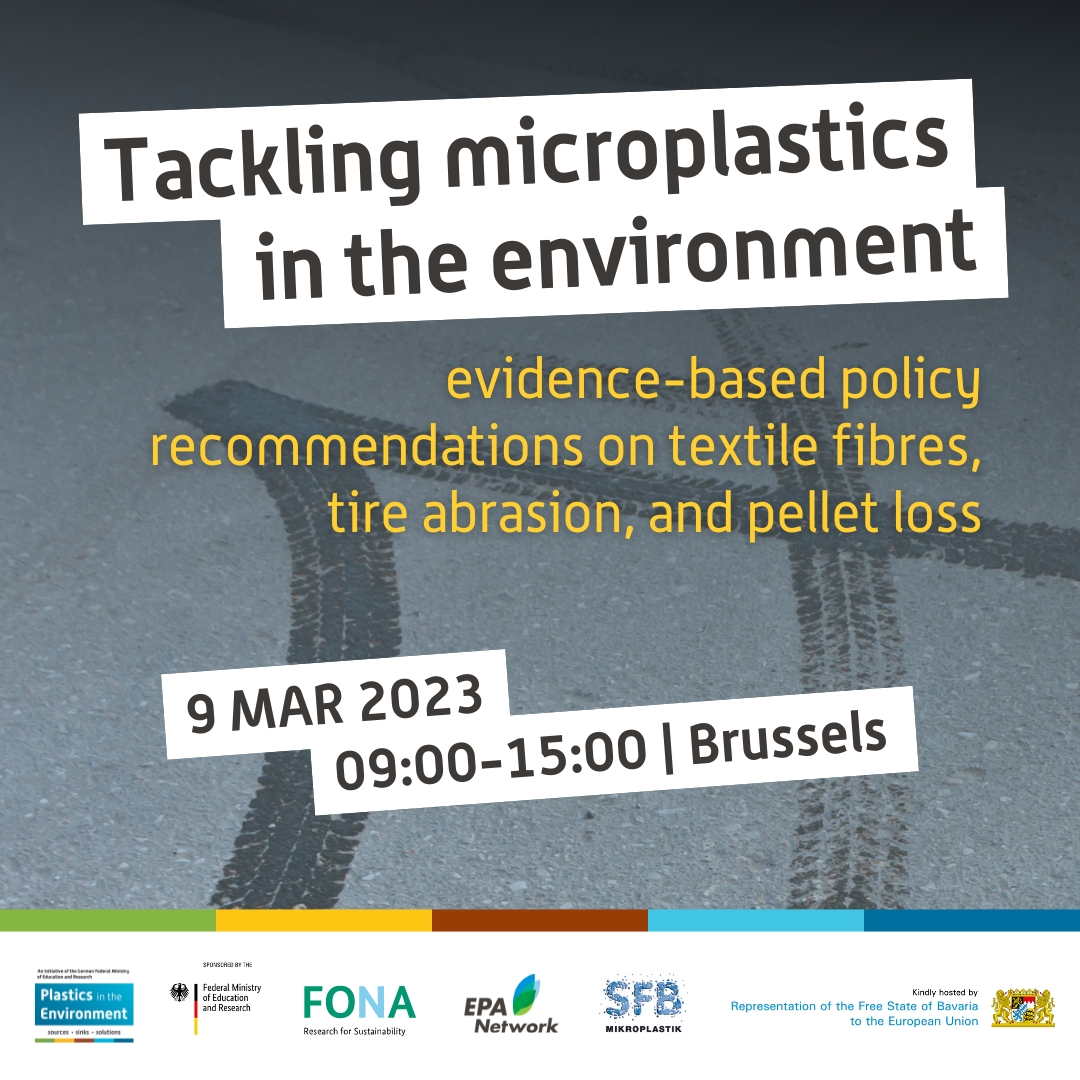 Tackling Microplastics in the Environment
Evidence-based policy recommendations on textile fibres, tire abrasion, and pellet loss
Event

Date

Location

Brussels, Belgium
Microplastics are ubiquitous in our environment and have received a lot of public attention in recent years as an invisible part of global plastic pollution. Against this background, the EU Commission is planning an initiative on tackling the issue of non-intentional inputs of microplastics into the environment – as part of the European Green Deal and as one result of the Circular Economy Action Plan 2020.
Textile fibres, tire abrasion, and pellet loss are among the relevant sources of the non-intentional release of microplastics into the environment. The event "Tackling microplastics in the environment" therefore addressed these three areas on which new scientific knowledge has been published recently. It focused on specific results and policy recommendations from scientific research projects from Germany and other EU member states. The event brought together around 70 scientists, representatives from the EU institutions, as well as stakeholders from civil society and businesses.
The event took place on 9th March 2023 in the Representation of the Free State of Bavaria to the European Union in Brussels and was organized jointly by Ecologic Institute for the research focus "Plastics in the Environment – Sources • Sinks • Solutions" of Germany's Federal Ministry for Education and Research, the Collaborative Research Centre 1357 Microplastics at the University of Bayreuth and the Interest Group Plastics of the EPA network.
The agenda and the presentations of the event are available on the project website.
Contact