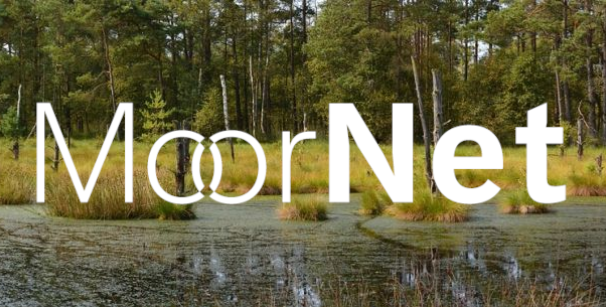 MoorNet: Introduction to the Project and the Website with a Database of Peatland Conservation Projects
Event

Date

Location

online

Speaker
The protection and restoration of peatlands, including the rewetting of used peatland soil sites, are crucial for biodiversity and climate protection. The active participation in the online event presenting the networking project "MoorNet" on 11 October 2023 demonstrated the topicality and interest in the issue of peatland protection and rewetting. More than 230 participants from research institutions, agencies, associations, foundations, engineering offices and farms came together at the event to find out about what the MoorNet project has to offer.
Presentations and video recordings are available on the project website.
New peatland protection database for projects, institutions, and funding programs in Germany
The focus of the event was on the MoorNet website that provides a peatland protection database in which current peatland protection projects, participating institutions, and funding programs in Germany are compiled continuously. In addition, interested parties can find information on upcoming events organized by the MoorNet project and much more on the MoorNet website. Peatland conservation stakeholders are invited to upload their projects and events – either via the project form provided or by sending an e-mail to the project team at moor-net@ecologic.eu.
Keep up to date with what MoorNet has to offer in the future
The aim of MoorNet is to facilitate synergies between the stakeholders involved in peatland protection in Germany, to create networking opportunities, and to provide technical support for the process of implementing the National Peatland Protection Strategy and peatland (soil) protection in general. To stay informed about future MoorNet events, background papers and other activities, please register for our mailing list. MoorNet sends out event-related e-mails (four per year at most).
Survey results (Mentimeter)
The activities of the MoorNet project should, as far as possible, be geared to the needs and usage preferences of the various peatland conservation target groups. For this purpose, the participants of the events were asked about preferred ways of exchange and communication, as well as wishes concerning specific topics. Screenshots of the survey results are compiled in this PDF document. We are happy to receive further topic requests and feedback at moor-net@ecologic.eu.
What's next?
The wishes and suggestions expressed during or after the event will be evaluated. On this basis, we will develop follow-up activities within the project . You will then receive information about future events and further information on the project via the MoorNet website and e-mails (see above).
Contact