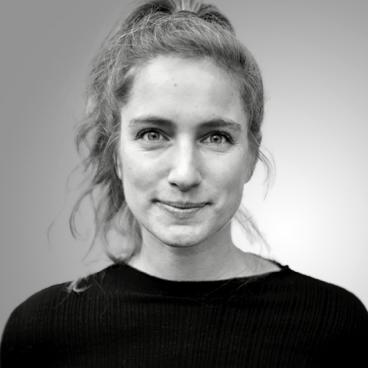 Rebecca Noebel
MSc (Geoecology)

Bsc (Environmental Science)
Team

Topics
Rebecca Noebel works as a Researcher at Ecologic Institute Berlin. Her work focuses on the loss of biological diversity and the relevant policy frameworks. She is particularly interested in underlying drivers such as land use and climate change as well as the options to reduce the effects through nature-based solutions, green infrastructure and ecosystem-based adaptation. She works in German, English and Spanish.
Rebecca's work at Ecologic Institute primarily focuses on current European biodiversity processes. Within the framework of the European Topic Centre on Biodiversity (ETC-BD) she supports the targets of the EU Biodiversity Strategy for 2030. In this context, she worked on the assessments under the EU Nature Directives reporting for the "State of Nature in Europe 2020" and the redesign of the Biodiversity Information System for Europe (BISE), e.g. by drafting the digital Protected Area Report for Europe. Currently, she focuses on the ETC-BD's work related to the Trans-European Nature Network as well as to ecosystem restoration activities. Additionally, she analyses the implementation of EU species protection rules in the agricultural and forestry sectors as part of a project for the European Commission (DG Environment).
Rebecca Noebel completed her Master of Science in Geoecology at the University of Potsdam with a spatial analysis on the effectiveness of the FSC certification in the Russian boreal forest for the World Wildlife Fund (WWF). For her Bachelor of Science, she studied Environmental Science at the Leuphana University in Lüneburg (Germany), during which she participated in a DAAD scholarship on biodiversity in Lima (Peru). 
Contact Rebecca Noebel by Email
Selected projects by Rebecca Noebel
Selected publications by Rebecca Noebel
The European Environmental Agency (EEA) published their landmark report on the state of nature in the EU on 19th October 2020, representing the most comprehensive assessment of the status of European nature and biodiversity to date. Supported by Ecologic Institute...
Read more
EEA, 2020: State of nature in the EU. Results from reporting under the nature directives 2013–2018, Technical report No 10/2020, European Environment Agency, Copenhagen.
This report is complementary to the third edition of the State of Nature report, which describes the state of nature in the EU based on reports from Member States under the Birds (2009/147/EC) and the Habitats (92/43/EEC) Directives for the period 2013-2018. It details...
Read more
Röschel, L., Noebel, R., Stein, U., Naumann, S., Romão, C., Tryfon, E., Gaudillat, Z., Roscher, S., Moser, D., Ellmauer, T., Löhnertz, M., Halada, L., Staneva, A. and Rutherford, C., 2020. State of Nature in the EU - Methodological paper. Methodologies under the Nature Directives reporting 2013-2018 and analysis for the State of Nature 2000. ETC/BD report to the EEA.