Monitoring the European Sustainable Development Strategy
Project

Duration

-
Every two years the European Sustainable Development Strategy is being put to the test. With its monitoring report, the European Statistical Office Eurostat presents EU data on the development of the sustainability indicators. In a consortium with the Vienna University of Economics and Business, INFRAS and the Institute for Public Policy Research, Ecologic Institute drafted these monitoring reports for the European Sustainable Development Strategy 2009 and 2011 on behalf of Eurostat.
The European Sustainable Development Strategy was established as a long-term political goal of the EU, in addition to the existing Lisbon agenda which includes growth, employment and competitiveness. In order to measure progress, Eurostat developed a set of Europe-wide sustainability indicators. These indicators cover issues ranging from climate change to economic growth, the financing of health care systems to biodiversity.
Next to working on the monitoring report, the consortium conceived and drafted 10 short publications addressing specific cross-cutting issues especially relevant to sustainable development. The publications were based on the latest data and published as part of the Eurostat 'Statistics in Focus' Series. 
Contact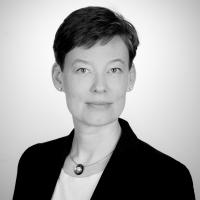 Funding

European Commission,

Eurostat

(Eurostat)

, International

Partner

Team

Katharina Umpfenbach

Dr. Christiane Gerstetter

Christian Bruhn

Nils Jansen

Daniel Nemitz

Duration

-

Project ID

Keywords

Sustainable Development, Indicators, SDI, European Sustainable Development Strategy, SDS, Eurostat, Monitoring, European Union

Europe